If you transport a puppy in a car without a crate, ensure that your puppy is 100% secure when traveling.
Because when you enjoy engaging your dog in your activities, he needs to get used to hopping in and out of your car.
These days there are plenty of opportunities for you to find accommodation where pets are welcome.
You can even take your pet for a holiday overseas through the Pet Passport Scheme.
Wherever you intend to take your puppy, you should ensure that you can transport him safely.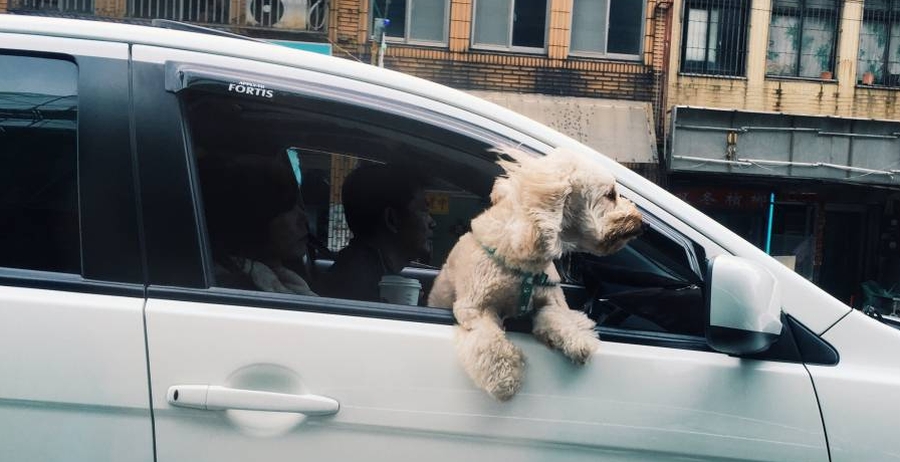 Your Puppy's First Car Trip
You want to take the most appropriate steps when you transport your puppy in a car, especially when it's his first time.
One of the first experiences of driving in a car is when you bring your puppy home for the first time.
You can't just put him on your lap, on the front seat next to you, or in the back seat.
When you transport a puppy in a car for the first time, you need to have someone to accompany you, say a family member or friend who can hold your tiny 8-week-old puppy.
In this setup, you can then concentrate on driving.
Planning for the puppy's first trip in a car is most important if you want to reduce stress and safety issues.
A puppy on the loose in a car can cause you to become distracted.
So, where will your puppy sit when he is older and you've packed your car for a long road trip?
If your puppy is going to be uncrated, you need to consider how he will sit and lie comfortably.
The Front Seat Should Be Out of Bounds
You can't have your puppy sitting in the front seat next to you.
No dog should ever be allowed in the front seat.
An airbag has killed many dogs sitting in the passenger seat.
Accidents happen, and many dogs are maimed for life because of safety issues in the front seat.
A quick shopping trip can become a tragedy with a dog sitting unharnessed in the front or back seat.
Lack of restraint can cause your dog to be thrown around the car when braking suddenly or in an accident.
If you're taking a trip, your puppy's distress might make it tempting to put him in the front with you.
But, as it is, the Highway Code has rules for traveling with a dog in a car.
Transport a Puppy in a Car Safely With Proper Restraints
Several safety measures and items can help you transport a puppy safely in the car.
If you've recently got a puppy, you'll want everything he needs to keep him safe.
1. Car Harness
A puppy car harness can be an alternative to a crate.
A harness or seatbelt will help your puppy stay comfortably in place instead of jumping around.
When evaluating puppy car harnesses, there are some things that you want to consider apart from the price.
You don't want to invest in a flimsy harness your puppy can wriggle out of.
You also need a robust harness that is crash-tested.
Not every harness has been crash-tested for pet safety.
So if you have a car accident and the harness won't hold up, your pet will be thrown around the car.
Some of these harnesses come with a seatbelt attachment, and others do not.
You might have to buy the attachment separately.
You can also check out a padded chest plate to avoid chafing your furry pet.
When you look at some of the car harnesses for puppies, you will find some certified by the Center for Pet Safety.
They are durable ballistic nylon and have gone through intensive safety testing.
They attach directly to the seatbelt and can also be used as a walking harness.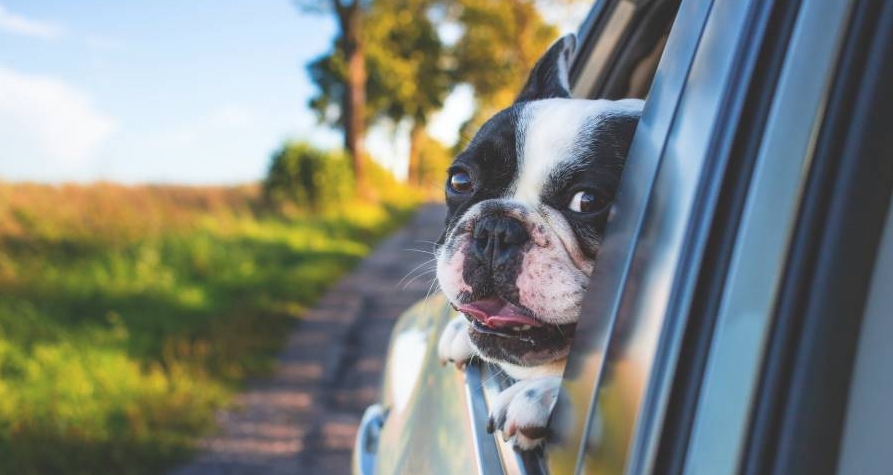 2. A Cardboard Box
If you don't have any other way to transport a tiny puppy under ten weeks old in a car, you can try a small cardboard box with high sides.
You can even put a soft blanket inside for comfort.
A larger puppy won't be able to be transported in a cardboard box.
A larger puppy will leap up against the sides and possibly tipple the box.
A cardboard box isn't ideal for traveling in a car with a puppy, but it is an emergency solution.
3. Backseat Barrier
You don't get better than a backseat barrier for restraining your puppy in a car.
It's the ideal solution for when a bigger puppy wants to hurtle over the seats to reach you.
It will also protect him from flying forward if you brake suddenly or are involved in a car accident.
Some of them can be used with a dog car seat belt.
The back seat barrier is great for all dog breeds and puppies.
The most significant advantage of these barriers made of wire mesh is that your dog can still walk around.
Many people make their dog partitions for cars.
You don't need some degree to attach them to your car because they're customized to fit all vehicle types.
4. Bed and Car Seat Combo
Transporting a puppy in a car without a crate requires checking out bed and car seat combos.
These helpful car accessories for pets will undoubtedly remove stress from you when traveling with a dog.
This safe product also allows your pet to be comfortable on the road; some have also been crash-tested.
The best ones are certified by the Center for Pet Safety.
They are best suited for pets up to 15 pounds and can even be used on an airplane.
These dog car seats are secured into the car seat with the seatbelt.
They come with a mesh dome on top to prevent your puppy from trying to climb out.
5. Pet Carrier
Without a crate, your can still provide your puppy friend with a comfortable pet carrier.
The great thing about these soft-style carriers is that the side panels offer ventilation.
Of course, they are better suited to smaller puppies.
Most of them have a wireframe, allowing compression of the carrier, and the pet carrier can be pushed down to fit under the plane seat.
They come with adjustable straps and also locking zippers.
You can even safely travel with your small pup in one of these.
6. Seatbelt
Another solution you can easily implement is securing your puppy using your car's seatbelt.
But you can only do this when your puppy has a harness.
Because typically, harnesses are designed to prevent a dog from choking when being pulled into a direction.
Instead, a harness is strapped around a dog's torso to distribute the force on its body instead of focusing it on the neck alone.
So how does this solution work? Let your puppy wear its harness, then put it on the rear seats of your car.
Then, thread your car's seatbelt through your pup's harness, locking it into position.
Is It Okay To Leave Your Puppy Alone in the Car?
If you're thinking about it, the answer is no.
You should never leave your puppy alone and locked in the car for a long time.
Aside from the possibility of carbon dioxide suffocation, leaving your puppy alone in the car, especially on a hot day, might result in health issues.
Your puppy may overheat, dehydrate, lose consciousness, or even die.
Conclusion
Most states don't have laws requiring dogs to be restrained, but some do.
Drivers can be charged under the distracted driver laws that exist.
You must also remember that an accident is inevitable if you've got a puppy tumbling around on the back seat or your lap.
To transport a puppy in a car without a crate requires you to check out all the other worthwhile alternatives.
Fortunately, the puppy restraints are all comfortable for your pet, and some are crash-proof.
Before you set out on your road trip, you choose the best one for your own and your pet's safety.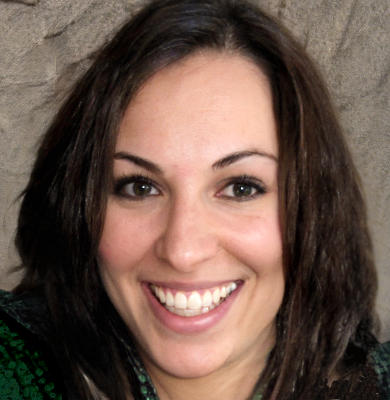 Lucy is a real-time contributor to Purrfect n' Pawesome, along with being a freelance writer to various pet forums and platforms. She started writing professionally in the year 2016. Earlier, she enjoyed her community life as a pet rescue volunteer and offered boarding services to pet owners. Her extensive experience in the pet field is now the basis for her writing at this site.
She loves to collect animal facts from around the globe and then transform them into amazing stories for her readers. For Lucy, the mission is to bring pet love to every home and equip the pet parents with the required useful and authentic information to nurture their pet accordingly.
She lives with her two cats and a shepherd mix, whom she loves the most. Despite her extremely busy life, she spends some time with wildlife and outer space to relax her mind and enhance her observation.
Purrfect n' Pawesome is a platform that believes in providing our pets with the right kind of nurturing, care and upbringing to assist them in leading a healthy life. Go to our blog section and read out some pawesome and informative articles to ease your parenthood.