Puppies start biting very early on in their life but it helps to know hot to stop aggressive puppy biting.
Initially, puppy biting may seem cute and fun initially.
But as your little furry friend grows, the cute little nips turn into painful bites.
It is something that almost every person that owns a puppy goes through.
Dog experts call this "play biting."
Dogs usually do not know how hard they bite.
It's not cute and fun when your cuddly pup goes snappy on you.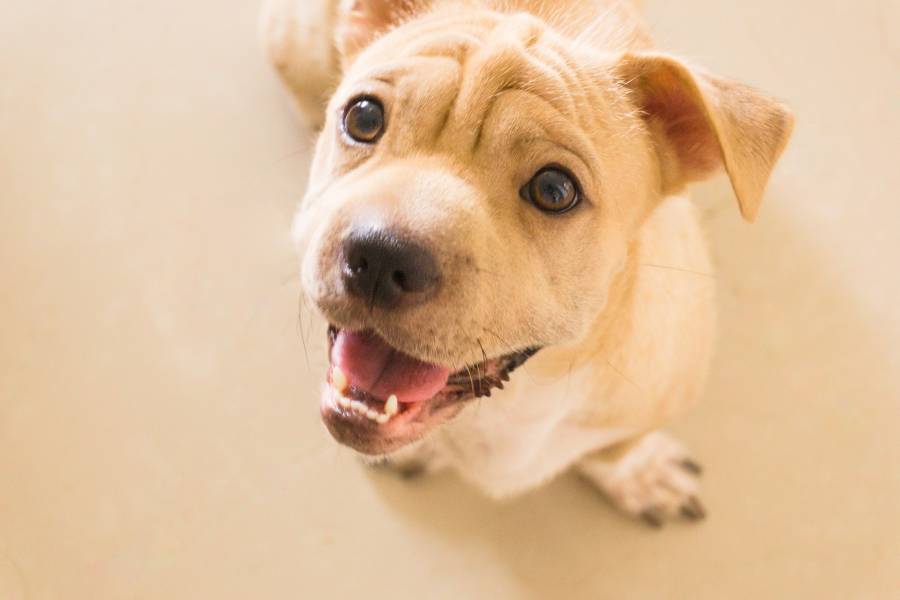 It is possible to teach a puppy to stop aggressive biting.
In this comprehensive guide, I will give you the best tips on how to stop aggressive puppy biting.
Things To Remember About How To Stop Aggressive Puppy Biting
Many puppy owners think the best method to avoid getting bit by their puppy is by giving them a toy to bite.
Yes, that does work, but it is not the best solution.
Redirecting your puppy onto a toy is just a short-term solution.
Your puppy will still bite your hands, toes, or clothes when you are not playing with the toy.
If you were searching for the best ways to stop aggressive puppy biting, you have landed on the best guide.
Although it is natural for a puppy to bite, it is also essential to teach them what is and is not allowed to bite.
1. Do Not Punish but Train Your Puppy
As we said earlier, a nippy, mouthy, bitey puppy is perfectly normal behavior.
If you own a puppy and have not experienced this, I would be astonished.
Going back to the questions and main problem above, there is some good news.
It is possible to train your puppy to stop aggressive biting pretty quickly.
While the ultimate goal remains to stop biting altogether, the objective is to teach the puppy what is and is not allowed to bite.
Before training your puppy, always remember that positive reinforcement (rewarding your puppy for displaying good behavior) is vital.
It would be best if you were not physically aggressive to your puppy.
Not only is it inhumane, but also ineffective in teaching your puppy to stop aggressive biting.
Make sure you seek the advice of your veterinarian before you try any method of dog behavioral training.
You can use the methods provided in this guide on stopping aggressive puppy biting and the advice of your dog behavior expert or veterinarian.
And like all things, aggressive puppy biting is just a phase that normally occurs when your dog is still a puppy.
When your dog is already around 4-5 months old, they usually stop their aggressive biting just when all their tiny and sharp teeth are replaced by their adult teeth.
Knowing this, it never helps to punish your puppy by hitting it because your puppy might misinterpret it as playing.
The other thing that could happen when you hit your puppy is that it will associate pain and fear every time you lift your hands toward it.
So growing up, it may respond with aggression when seeing your hand over its head, even when you only intend to pet it and not hit it.
In the same way, you must remember that not all puppies are the same.
So how you dealt with another puppy may not apply to the other.
2. Find the Root Cause of the Aggressive Puppy Biting
Before we discuss methods of stopping aggressive puppy biting, you need to remember that puppy biting behavior is just a symptom of an underlying cause of the behavior.
Therefore, it is vital to identify and address the underlying or root problem causing the aggressive puppy biting.
The first step of how to stop aggressive puppy biting is making a note of when your puppy becomes aggressive.
Identify all the triggers or circumstances that lead to that behavior.
It is crucial because it will inform the step you will take next.
After identifying the root cause or the circumstances surrounding the aggressive puppy biting behavior, there are various ways you can use to manage the behavior.
Again, remember that this process will take time, demand patience, consistency, and probably the intervention of a veterinarian or dog behavior professional.
How To Stop Aggressive Puppy Biting Behavior?
You are reading this because you have a puppy with a biting behavior, and you want to stop this behavior.
The good thing is that you can do that.
In this post, we will tell you the most professional standard advice on how to stop aggressive puppy biting without breaking your dog's spirit.
Here is how to stop aggressive puppy biting
1. React and Interrupt the Biting Consistently
Another way to stop aggressive puppy biting is to react and use interrupter words.
Every time your puppy bites you, react by saying "No!" using a firm voice or use a startling word like "ouch!" to make your puppy stop the biting.
This method teaches your puppy about what is acceptable and not acceptable play.
2. Redirect by Giving Your Puppy Chew Toys To Bite
This method entails changing your puppy's focus from one thing or activity to another.
It is another effective method of stopping aggressive puppy biting, specifically for teething puppies.
When your teething puppy becomes aggressive, use a chew toy to redirect their attention.
You also need to train your puppy to take offered treats gently.
The chew toy can be used as a reward that you only give the puppy when they stop biting and pulling the chew toy with pressure from his teeth.
3. Give Your Puppy Enough Exercise
Lack of exercise is another reason why puppies become aggressive and bite.
Giving them 30 minutes of exercise every day is another way to stop aggressive puppy biting.
It can be outside time or taking your puppy for walks.
4. Ensure Your Puppy Is Well Fed
If you are not feeding your puppy well, he can start biting to tell you that he is hungry.
Ensure that you know the size of food you should be feeding your puppy.
5. Reward and Reinforce Positive Behavior
It is better and effective to train your puppy for acceptable behavior and reward the behavior than correcting the puppy when it makes a mistake.
When your puppy learns positive behavior like being calm or quiet, reinforce it with a reward.
Training your puppy that when a person reaches a hand out does not mean they should bite is an excellent way to stop aggressive puppy biting.
It will help the puppy learn the behavior you want.
6. Avoid Punishment and Do Not Hit Your Puppy
Another essential thing to stop aggressive puppy biting you need to remember is that you should not hit your puppy.
Physically punishing your puppy can backfire and escalate aggressive behavior by making them develop aggression and biting as a defensive mechanism.
For example, if you hit or punish your puppy that is growling and barking at a stranger because they feel uncomfortable around them, your puppy may not give you a warning next time but bite the person.
7. Talk to a Professional
If you do not want the aggressive puppy biting behavior to become a household menace, you should talk to a veterinarian and a dog behavior professional.
Consulting a qualified dog professional, including dog socialization classes, is the best way to stop aggressive puppy biting and help the puppy to outgrow the aggressive biting behavior.
Conclusion
Although an aggressive and biting puppy is frustrating, it is a natural behavior for puppies.
If you have been looking for ways to stop aggressive puppy biting, taking the steps mentioned above will help you stop the biting behavior.
Aggressive puppy biting does not last forever if you remain consistent and committed to training your puppy what you want them to do instead of biting.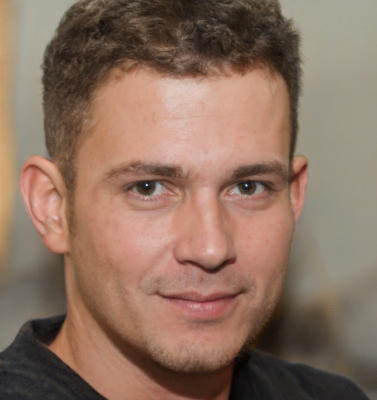 A passionate content creator on pet behavior, nutrition choices, and health, Mike is an experienced pet expert. He has been writing on multiple websites to compensate for his passion for cats. Mike grieves around plenty of pets in his parents' house. At the start of his career, he had a sturdy intention to be a part of pet care by any means.
With his affiliation to Purrfect n' Pawesome, he found a way to satiate his craving to participate in pet health, wellness, and behavior analysis. He has been a significant part of our team and a major contributor in equipping our site with useful, authentic, and research-backed articles.
"I love pets as much as I love to travel to explore multiple places and lifestyles. I have been attached to this pawsome platform for many years, and my experience regarding pets has enhanced significantly by using various devices to write articles. I believe in writing my thoughts and experiences, so I try to write down the experience and learnings for my readers no matter where I am and what my mood is."