They say a pet, but every pet comes with some demands, including care, nurturing, and lots of attention. But not every pet owner has the plethora of knowledge and information related to pet care, and here Purrfect n' Pawesome comes in handy!
Who Are We?
Purrfect n' Pawesome is your ultimate destination when it comes to finding highly informative and quality-driven pet blogs.
We believe in equipping the new pet parents with all the authentic and valuable information that surely assists them in handling their pets efficiently. So get back to our home page to read out some awesome and awesome blogs on pet health, care, nutrition, and behavior.
Mission Statement
Is to provide first-hand, highly authentic, and reliable insights regarding pets, including dogs and cats, to facilitate modern age parents' wellness and care.
Vision Statement
Is to transform our blog into a brand that promises a real-time approach to resolving pet issues and providing your pets the right care with the persistent approach to growth.
Meet the Team
No work could reach the heights of perfection unless you bagged the support of a dedicated team of experts. We have the following gems in our home who have truly made this blog a site worthy of being searched for.
Amanda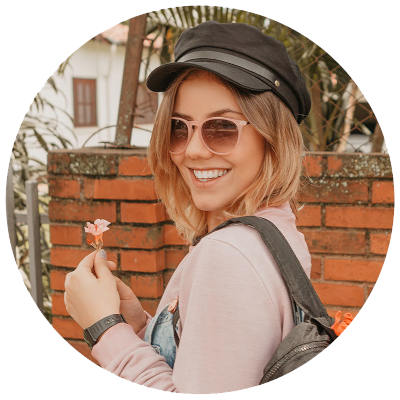 Purrfect n' Pawesome is the brainchild of Amanda, who has been into researching and writing about pets to help other pet parents in nurturing their adorable pets. Currently, she runs Purrfect n' Pawesome along with her team of experienced and dedicated pet experts. Along with being an awesome writer and entrepreneur, Amanda is a cat mom to two innocently spoiled cats, Balanca and scruffy.
She has been writing about pet care and nurturing and wants to share her readers' experiences, learnings, and knowledge. Since my childhood, I have been around pets and have gained extensive experience on how to reduce the anxiety and stress of the pet parents around their pets.
Over the years, she had the opportunity to work with various pet owners having multiple breeds, and that exposure gave her experience and the lessons of a lifetime.
Her family, her entire universe revolves around her two cats, who give her endless support and inspiration to move ahead with her objectives in life. Amanda is a live example of a balanced approach to all parenthood questions we all face in life.
Mike

A passionate content creator on pet behavior, nutrition choices, and health, Mike is an experienced pet expert. He has been writing on multiple websites to compensate for his passion for cats. Mike grieves around plenty of pets in his parents' house. At the start of his career, he had a sturdy intention to be a part of pet care by any means.
With his affiliation to Purrfect n' Pawesome, he found a way to satiate his craving to participate in pet health, wellness, and behavior analysis. He has been a significant part of our team and a major contributor in equipping our site with useful, authentic, and research-backed articles.
"I love pets as much as I love to travel to explore multiple places and lifestyles. I have been attached to this pawsome platform for many years, and my experience regarding pets has enhanced significantly by using various devices to write articles. I believe in writing my thoughts and experiences, so I try to write down the experience and learnings for my readers no matter where I am and what my mood is."
He likes to be called a digital nomad who loves animals, traveling, and definitely food. Along with being a passionate pet writer, Mike also participates in pet wellness and health seminars and runs a forum to increase awareness regarding pet health, behavior, and nutritional facts.
Zoey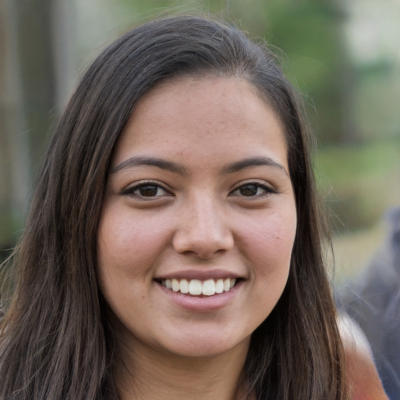 Zoey is a long-time pet owner and animal rights advocate, a vital part of Purrfect n' Pawesome. She shares her unique experiences and learnings with her readers to enhance their understanding of pet behavior and nutrition. Along with being an active pet writer, she volunteers at multiple animal shelters, rescue centres with some bespokenly awesome pets.
Zoey has a lot to share when raising the pets and spending life being their true friends. She has a quite pampered Persian cat and a Ragdoll, whom she loves the most. Readout her blogs to know more about being a responsible parent to your beloved pets.
"I love to be around cats and dogs; that's my passion and my trick to get away from all the negativity and soaking in unconditional love and affection. Being attached to this platform gives me the reason to be vocal about pet love, care, and nurturing. Although I am not an expert or veterinarian by any means, I have a lot of experience and learnings to share with my fellow readers."
Lucy

Lucy is a real-time contributor to Purrfect n' Pawesome, along with being a freelance writer to various pet forums and platforms. She started writing professionally in the year 2016. Earlier, she enjoyed her community life as a pet rescue volunteer and offered boarding services to pet owners. Her extensive experience in the pet field is now the basis for her writing at this site.
She loves to collect animal facts from around the globe and then transform them into amazing stories for her readers. For Lucy, the mission is to bring pet love to every home and equip the pet parents with the required useful and authentic information to nurture their pet accordingly.
She lives with her two cats and a shepherd mix, whom she loves the most. Despite her extremely busy life, she spends some time with wildlife and outer space to relax her mind and enhance her observation.
Purrfect n' Pawesome is a platform that believes in providing our pets with the right kind of nurturing, care and upbringing to assist them in leading a healthy life. Go to our blog section and read out some pawesome and informative articles to ease your parenthood.