Are you one of those dog owners who are faced with the challenge of a pup urinating around the house?
You may have tried dog diapers, but your pup somehow manages to wriggle out of them.
Now you have furniture, carpets, and your floor marked and stained with dog urine.
You may find that even the best cleaning products on the market can't entirely clean up the mess.
If you've tried it all in vain, you're still in luck. Here's a solution for you – belly bands.
Let's dive into the what, why, and how to help you make up your mind!
What Is The Purpose Of Dog Belly Bands?
First and foremost, you must understand what belly bands are to comprehend why dogs use them.
It is not a dog diaper, but it is a product similar to a dog diaper.
You might find them on the market with other names such as dog wraps or male dog diaper wraps.
Belly bands are made of two layers.
The inner layer is an absorbent liner, and the outer surface is a waterproof shell.
When wrapped around a dog's belly, belly bands efficiently keep your dog's urine from spilling all over the place.
However, belly bands only help with urine problems in male dogs.
If your dog is not potty trained, you must opt for a dog diaper instead.
When Should You Use A Dog Belly Band?
It depends on how critical the situation is.
How often and at what time of the day does your dog lose control of its bladder?
Some common instances when you may need to use a belly band could be:
Before you leave the house, your pup only pees when you aren't around.
If your doggo frequently pees in the night, consider using a belly band.
When you're on the go with your dog and cannot stop for bathroom breaks.
If your dog has a bad habit of peeing wherever it goes, you can use a belly band at all times.
What Are The Pros And Cons Of Dog Belly Bands?
If you're on the fence about purchasing a belly band, these pros and cons may help you make a decision.
Pros
Easy To Put On
Belly bands are comfortable and easy to put on.
They come with a Velcro stick on both ends, so they are easy to secure onto your dog's belly.
Dogs can move freely and sit comfortably with the belly band on.
It is the most significant upside of belly bands.
Make sure there is no elastic in the belly band as it could bind to your dog.
The elastic could also cause discomfort to your dog as it would be too tight when new.
After a couple of years, the elastic will lose its elasticity, and the belly band will be unusable.
Keeps Surroundings Clean
Have you ever had to clean up after your dog?
You would know that not even the most powerful cleaners can do a perfect job eliminating pee stench.
Belly bands help you avoid the frustrating task of scrubbing off stains from your furniture or carpets.
With their ability to absorb all the urine, they are a perfect solution to your dog's lack of control.
Your dog will get used to it in no time, and there will be no mess for you to clean too.
A Great Aid In-House Training
All pup owners have been there and done that.
We can all agree that house-training a new puppy isn't a walk in the park.
On top of that, your new fur baby constantly having accidents around the house makes the experience even more stressful.
Of course, your puppy doesn't do it intentionally, but its little bladder does not help make things easy.
To avoid having your furniture and carpet reeking of dog urine, you can use belly bands.
Perfect For Long-Term Travel
If you plan to have your dog accompany you on your travels, belly bands may come in handy.
We all go on car trips that can be rather long.
Stopping for bathroom breaks as often as your dog needs may not be easy.
Belly bands are especially useful for senior dogs who have lost control over their bladder—younger pups who pee out of excitement when seeing new people or places will need one too.
Prevent Marking
As much of a nuisance as it is to dog owners, marking is a natural instinct for dogs.
Intact males do it more often than neutered dogs.
It is a way for them to claim their territory and keep other dogs at bay.
Your dog may even mark when visiting someone's home.
Others may do it when they are anxious or scared.
Regardless of the reason, belly bands can help in preventing your dog from marking.
Cons
Cleaning Is Necessary
Belly bands require cleaning as soon as your dog urinates in them.
Keeping a soiled belly band on for too long can make your dog uncomfortable or even cause infections.
They will have to be washed thoroughly and dried before you put them back on your dog.
This routine may be tiresome initially, especially if your dog urinates a lot.
However, after some time, you may get used to it.
Another solution could be to invest in several belly bands to rotate throughout the day.
Cannot Be Worn For Too Long
Belly bands are not made to be worn for extended periods.
They tend to make some dogs uncomfortable.
It is advisable to take it off your dog when you're taking it outdoors or on walks.
Take note that it is essential that every 3 to 4 hours at the very least, or as soon as it becomes soiled, you need to change the belly band on your pet.
Long-term pee contact with your dog's skin can result in infections and make your dog uncomfortable.
That is not what anyone wants!
Indoors, after a couple of weeks, you can assess your dog's behavior without the belly band for short intervals.
If you begin to see improvement, you can extend the time your dog is allowed without the belly band on.
Not A Cure For Illnesses
If your pup has a medical condition causing it to lose bladder control, you must visit the vet.
There could be a more serious underlying condition causing the issue.
Problems such as urine incontinence need medical attention for a permanent cure.
The list of side effects associated with pet medications includes increased or uncontrolled urination, lumps, skin rashes, vomiting, diarrhea, and lumps.
If your pet is taking medication that may cause bladder-related side effects, belly bands can be useful if they need to empty their bladder more frequently or unexpectedly.
Considering that your pet is orally taking many medications and absorbed through the urinary tract, it is also not surprising that side effects are quite common and can cause changes in the way your pet's urine functions.
In order to avoid accidents and maintain a clean home, dog belly bands are incredibly beneficial.
You can use belly bands to manage the situation while the vet carries out a treatment.
Not A Permanent Solution
Unfortunately, belly bands are not a permanent solution to your dog's urinating problem.
They do not teach a dog not to mark.
Belly bands only help maintain cleanliness around the house and keep your dog from marking.
Of course, this only lasts as long as the belly band remains on your dog.
But over time, they might stop peeing because it feels uncomfortable to have something wet stuck to their skin every time.
Conclusion
Now that you are aware of the pros and cons of belly bands for dogs, it will be easier for you to decide.
You can definitely use a belly band to catch your dog's urine and keep your home clean, whether it's at night, on a long drive, or while you're at work and can't leave your dog unattended.
However, it is not advisable to rely on belly bands for training your pups solely. You must take it outdoors frequently for proper training.
All in all, belly bands are a great short-term solution to most of your dog's pee problems.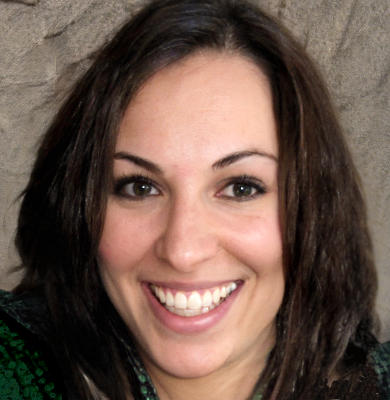 Lucy is a real-time contributor to Purrfect n' Pawesome, along with being a freelance writer to various pet forums and platforms. She started writing professionally in the year 2016. Earlier, she enjoyed her community life as a pet rescue volunteer and offered boarding services to pet owners. Her extensive experience in the pet field is now the basis for her writing at this site.
She loves to collect animal facts from around the globe and then transform them into amazing stories for her readers. For Lucy, the mission is to bring pet love to every home and equip the pet parents with the required useful and authentic information to nurture their pet accordingly.
She lives with her two cats and a shepherd mix, whom she loves the most. Despite her extremely busy life, she spends some time with wildlife and outer space to relax her mind and enhance her observation.
Purrfect n' Pawesome is a platform that believes in providing our pets with the right kind of nurturing, care and upbringing to assist them in leading a healthy life. Go to our blog section and read out some pawesome and informative articles to ease your parenthood.