While a dog license might be another additional expense for your pet's care, they benefit from having one that's why you must know how to get a dog license.
Getting your dog a license is also a mandatory requirement in most states.
Imagine if your dog got lost and was euthanized because it had no license tag.
Sad, right?
That is why you should ensure your pet gets a dog license.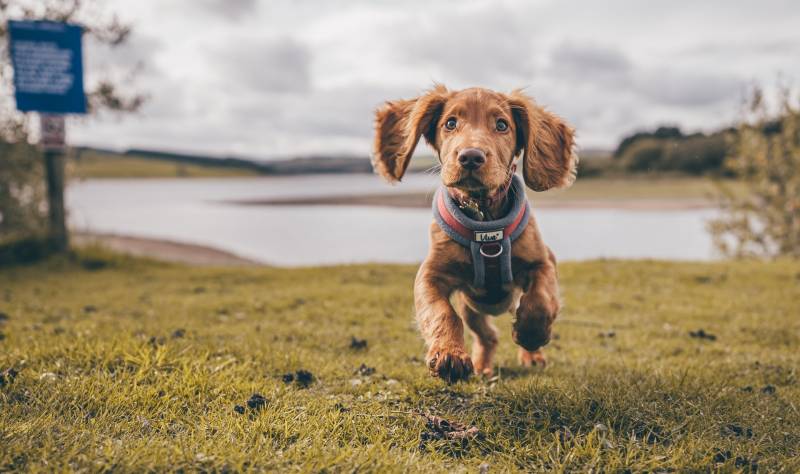 So, if you are considering getting a license for your dog, here is a guide to go through the process.
Getting a Dog License: What You Need to Know
You would be breaking the law if you didn't get your dog a license.
Each state in the U.S. has unique procedures for getting a dog license.
Most states require applying for a dog license in the local county where the pet resides.
However, some basic guidelines are expected in each of these states.
Vaccination
One of the things you need for dog licensing is proof of rabies vaccination.
A veterinarian must do the vaccination, and you must take the evidence along with you to the licensing office.
Although, only dogs that are more than three months can be vaccinated.
But if you notice that your pet has a severe medical condition, you can apply for a rabies vaccination exemption.
Licensing fee
This varies among different counties.
However, discounts are given to spayed pets.
You will be charged a licensing fee based on whether you own a spayed pet.
Renewal
Most states require that dog licenses be renewed annually.
However, in Pennsylvania, dog owners could get a lifetime license for their pets.
Penalties
For every violated law, there can be a penalty.
One of the penalties for owning an unlicensed dog is that you might pay a high penalty fee.
An average licensing fee costs about $10 – $20 annually.
The penalty fee could be as high as $250.
How to Get a Dog License in Pennsylvania
On the first day of each year, all dogs from three months and above should be licensed.
1. Make an Application
You can apply for your dog license from your local county treasurer or other recognized licensing agents in Pennsylvania.
2. Pay the Licensing Fee
The license fee in Pennsylvania costs $8.50 annually and $51.50 for a lifetime license.
However, the cost for spayed animals is slightly lower at $6.50 for an annual license and $31.50 for lifetime access.
The elderly and disabled people often receive discounts while licensing their pets.
Violation of licensing law can attract a fine of up to $300, including a court cost.
To obtain a lifetime license, you have to:
3. Microchip Your Dog
It is possible to get a lifetime license for your pet in Pennsylvania.
However, an essential requirement for obtaining a lifetime license is microchipping by a veterinarian.
4. Submit the Permanent Identification Verification (PIV) Form
A microchip will come with a Permanent Identification Verification form.
This form should be filled in, signed, and submitted to the licensing office.
Without the PIV form, the lifetime license cannot be processed.
Therefore, you should know that if you want to tattoo your pet with any inscription, you have to contact the treasurer's office first so that they will give you the paperwork that needs to be signed.
How to Get a Dog License in Michigan
In Michigan State, licensing is compulsory for dogs over four (4) months old.
To get your dog license in Michigan:
1. Apply Online or In-person
In Michigan, you can apply online, but if you are applying in person, you can get the license:
At your local county treasurer's office or
Any animal hospital
2. Submit Proof of Rabies Vaccination
You should provide valid proof of rabies vaccination at the time of license purchase.
You should provide proof of spaying if you want a discount for your spayed/neutered pet.
There is no lifetime license in Michigan State.
However, the license can last from 1 year to 3 years.
But if you want a 3-year license, you must have a valid rabies vaccination to last for that duration.
3. Pay the Licensing Fee
The average annual licensing fee is $20, while the three-year plan is $55.
For spayed pets, the average yearly cost is $15 and for the three-year plan is $40.
Michigan does not recognize licenses from other states but acknowledges those of other counties within the state.
How to Get a Dog License in Washington
Citizens of Washington are lawfully required to get a license for their dogs from four (4) months and above.
1. Register for the License
Pet owners should ensure they apply for licensing before the 1st of July every year.
2. Attach the Proof of Rabies Vaccination
For a successful dog license application, you should submit proof of rabies vaccination with your application form.
And if you own a spayed pet, proof of spaying or neutering should be provided to enjoy the discount extended to spayed pets.
3. Pay the License Fee
In Washington state, the dog license is renewed annually.
The annual license cost is $50, while a spayed or neutered pet is $15.
The application will be reviewed and processed within 4-6 weeks.
4. Submit Your Application Form
You can apply for your pet license both online and in person.
You can apply in person by sending your form and proof of rabies vaccination to the addresses provided by the district government.
Alternatively, you can forward your application to the Department of Health, P.O. Box 37804, Washington, DC 20013.
How to Get a Dog License in Florida
To get a dog license in Florida, you should:
1. Apply at Your Local County
Various counties have locations to register and complete the licensing procedure.
For instance, in Lee county, the application can be made at Lee County Domestic Animal Services, 5600 Banner Drive, Fort Myers, FL 33912.
You can also get a license from your local veterinarian.
2. Submit Proof of the Rabies Vaccination
A rabies vaccination certificate is an important requirement for dog licensing by Florida state statute.
In the case of any serious health challenges from your pet, getting rabies exemption letters from a veterinarian is recommended.
Submit the proof of rabies vaccination while applying.
3. Pay the Licensing Fee
Like in the state of Michigan, dog licenses in Florida range from 1-year to 3-year plans.
The annual licensing fee is $20, while the 3-year plan is $40.
A pet licensing number is the same as a social security number because it will be identified with the number throughout its lifetime.
However, there is a need for the renewal of the license once it expires.
A dog license expires when the rabies vaccination expires and is due for renewal immediately.
Before the expiration of your pet license, your county office would have sent a notification of renewal to you.
It is essential to renew your license on time, or you may incur a fine of $100 with court fees.
If you lose or misplace your dog license, you can request another one with the same number.
The replacement fee is $5.
How to Get a Dog License in New York
New York dog licenses' validity ranges from one year to five years.
All dogs over four months should be licensed.
However, if your pet is spayed, you cannot go for the one-year plus licensing plan.
To get a dog license in New York, you should:
1. Make an Application
You can get a dog license by applying online or downloading the application form and mailing it to the county clerk's office.
Be sure to select the licensing plan when you apply.
You can choose from 1 year up to a 5-year plan.
After, you will sign the form and put a date on it.
2. Make Payment
The annual license fee for dogs above four months is $34.00.
However, to get a yearly license for spayed dogs is $8.50.
When you are mailing your application form, cash is not acceptable.
Only payment checks or money orders are to be attached to your form.
3. Submit Your Application Form
You can then mail the filled form to the county clerk's office or via the address; DOHMH Dog License P.O. Box 22136.
Once the office receives your application, they will start processing it.
It usually takes two to four weeks to receive your license.
How to Get a Dog License Online
The requirement of getting a dog license online is almost the same as the in-person/ mail requirement.
However, it is easier because all the processing can take place while you are in the comfort of your home.
Make sure to upload the Rabies vaccination and spay certificate.
In the case of people with disabilities, they must upload their disability certificates to get disability discounts.
In the United States, an application for a dog license can be made online via websites like Petdata.
For citizens, Pedata provides online licensing. So, they help pet owners apply for licenses.
Also, they process the licensing fee and input the vaccination data and license details.
Once the license is purchased, the applicant receives license tags and notices in the mail.
Also, various states and counties have online platforms for obtaining the online form, which can be submitted via mail.
For instance, the Pennsylvania online form is made available by the Department of Agriculture, Bureau of Dog Law Enforcement.
Also, you mail your application form via email in Pennsylvania.
You can view the email address of your local county here to submit your application via email.
Should You Get Your Dog a License?
You may be spending money to get your dog a license, but it eventually pays off.
How?
By keeping you from paying much more if you don't get your dog a license.
Yes, paying now to get a license is much cheaper than paying later for fines when your dog is caught without a license.
Aside from saving money, a dog license makes it easier to find your lost dog than having none.
It also gives dogs more time in shelters than unlicensed ones before being euthanized, in case they are in one.
The license buys time for you to get them.
And did your dog accidentally bite a neighbor?
A dog license signifies that your dog is vaccinated and visits a vet regularly.
This will spare you from issues that might arise in this situation.
So, in the end, the benefits of getting your dog a license outweigh the cost of getting one.
Conclusion
Getting a dog license for your pet is a mandatory procedure that also provides safety.
A licensed pet is more likely to be identified and reconnected to its owners whenever they get lost.
Thus, getting a dog license is essential.
Police or guard dogs are eligible for licensing, but they are given a guard dog tag instead of the regular one.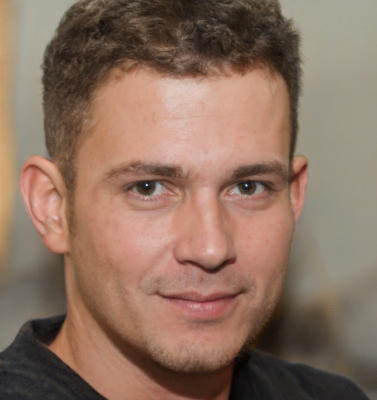 A passionate content creator on pet behavior, nutrition choices, and health, Mike is an experienced pet expert. He has been writing on multiple websites to compensate for his passion for cats. Mike grieves around plenty of pets in his parents' house. At the start of his career, he had a sturdy intention to be a part of pet care by any means.
With his affiliation to Purrfect n' Pawesome, he found a way to satiate his craving to participate in pet health, wellness, and behavior analysis. He has been a significant part of our team and a major contributor in equipping our site with useful, authentic, and research-backed articles.
"I love pets as much as I love to travel to explore multiple places and lifestyles. I have been attached to this pawsome platform for many years, and my experience regarding pets has enhanced significantly by using various devices to write articles. I believe in writing my thoughts and experiences, so I try to write down the experience and learnings for my readers no matter where I am and what my mood is."