Renting a pet is not as common as renting a home or anything else.
Many people may not be aware of this option, but it does exist.
Renting dogs, cats, and other pets for a variety of reasons has become popular in several countries.
When it comes to cat rental trendsetters, Japan is a forerunner.
America, Europe, and other Southeast Asian nations also practice this.
Many people are interested in the reasons for renting a cat or how to do so.
There are numerous reasons why someone might borrow a cat for a short period of time and then return it.
Purpose Of Renting A Cat:
Let me explain some of the reasons why a cat is rented.
1. Loneliness:
The first time I felt a cat was necessary was in my second year of college.
The main reason for this was, that I was alone and far away from my family.
I was living alone in an apartment and experiencing a sense of emptiness.
My acquaintance, with whom I had discussed the matter, advised me to spend some time with a pet.
Then I started looking for a cat because I adored cats more than other pets.
Unfortunately, I was unable to provide permanent care for a cat.
That's why I decided to borrow it from a nearby household for a few days.
Believe me, that was an excellent choice.
I overcame my feelings of emptiness and loneliness without having to worry too much about caring for my pet in the long run.
2. Change In Your Routine:
Another thing I discovered while spending time with multiple cats was that my schedule needed to change.
I was inspired to create new neural connections and break my daily patterns as I spent time with various cats.
It made me more creative and focused on my work.
Spending time with cats keeps you feeling young, cheerful, creative, and focused.
It makes no difference whether you own the cat or have borrowed it.
3. Every Experience Is Different:
You may be wondering why there is a need to hire a cat when you can own one and spend time with it.
Cats have distinct personalities, just as each individual is unique.
Some cats are cuddly, friendly, and needy, yet others are bold, feisty, maniacs, or ankle biters.
The variety of personalities allows us to discover new aspects of cats and ourselves.
4. Catch Mice:
Yes, you read that correctly.
Renting a cat is one way to get rid of mice if you have one or two of them in your home.
However, keep in mind that you will need to rent a cat that has been specifically trained to catch mice.
Borrowing a typical cat from a friend may not be a good idea.
You can rent a cat from one of several well-known pet leasing providers.
5. Landlords Don't Allow Pets In Your Home:
Another reason people rent cats is that they live in a home where pets are not permitted.
Typically, properties are labeled as pet-friendly or not.
However, this does not imply that everyone who loves pets/cats will be able to find a landlord who allows pets on his or her property.
In such cases, spending time with cats in specific locations for a few hours is a viable solution.
How Can I Rent A Cat?
Now let us have a look at how one can rent or borrow a cat regardless of the reason.
1. Pet Rentals:
With everything now at your fingertips, you can use your mobile device to browse various start-ups.
These new businesses provide pet-rental services.
It also includes cats, dogs, and other pets.
If you are looking to rent or borrow a cat from a mobile app, check it properly.
Go through their services, price, and reviews of different people to avoid any inconvenience.
2. Pet Sitting:
Many families look for people to spend time with their cats and care for them for a few hours.
This could be an excellent way for you to spend some time with a cat.
You don't have to be concerned about full-time care and living arrangements.
It also provides you with the opportunity to earn a few dollars.
There are various online services and Facebook groups that can assist you in finding pet-sitting options.
3. Cat Cafés:
The simplest way to rent a cat is to go to a cat café. You can spend as much time as you want with a cat.
You can achieve this by paying the café owner according to their rates. It is the best option to rent or borrow a cat.
4. Ask A Friend:
Yes, borrowing a friend's cat for a few hours or days is the best option.
This is only possible if he/she has cats as pets.
Typically, this can be done as a free favor.
However, you should not be afraid to pay a few dollars to your friend in exchange for this favor.
Conclusion:
Do you absolutely love cats but are unable to keep them permanently?
Don't worry, you can still spend as much time as you want with your favorite pets.
You simply need to discover a cat café or a cat rental service.
Make sure you find out what services are available in your area.
Nothing beats renting a cat from a professional service in your area if you need a cat to find and eliminate mice in your home!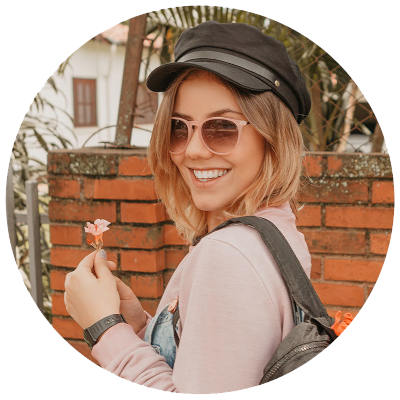 Purrfect n' Pawesome is the brainchild of Amanda, who has been into researching and writing about pets to help other pet parents in nurturing their adorable pets. Currently, she runs Purrfect n' Pawesome along with her team of experienced and dedicated pet experts. Along with being an awesome writer and entrepreneur, Amanda is a cat mom to two innocently spoiled cats, Balanca and Scruffy.
She has been writing about pet care and nurturing and wants to share her readers' experiences, learnings, and knowledge.
Over the years, she had the opportunity to work with various pet owners having multiple breeds, and that exposure gave her experience and the lessons of a lifetime.
Her family, her entire universe revolves around her two cats, who give her endless support and inspiration to move ahead with her objectives in life. Amanda is a live example of a balanced approach to all parenthood questions we all face in life.