Renting a pet is not as common as renting a home or anything else. Many people may not have heard about this option, but it does exist. Renting dogs, cats, and other pets for multiple reasons has become common in several countries.
If we talk about trendsetters about cat renting, Japan is the one that is a pioneer. The practice is also followed by America, Europe, and other Southeast Asian countries.
Many people are curious about the reasons to rent a cat or how one can do this. There are many reasons for a person to borrow a cat temporarily and return it after some time.
Purpose Of Renting A Cat:
Let me explain a few of the reasons to rent a cat.
1. Loneliness:
My second year at the college was the first time when I felt the need to have a cat. The primary reason behind this was I was alone and far away from my family. I was living alone in an apartment and going through some kind of emptiness.
I discussed the situation with my friend, and he told me to spend some time with my pet. Then, I began to look for a cat because I loved them more than other pets. Unfortunately, I was not able to take care of a cat permanently.
That was the reason for my decision to borrow it from a nearby family for a few days. Believe me, it was no doubt the right decision. I came out of emptiness and loneliness without worrying too much to take care of my pet permanently.
2. Change In Your Routine:
Another thing that I learned while spending time with several cats was a change in my routine. As I spent time with different cats, I was encouraged to build new brain connections and breaking my daily habits. It helped me to become more creative and focused on my work.
Spending time with cats really helps you to stay fresh, happy, creative, and focused. It doesn't matter if you own the cat or have borrowed it.
3. Every Experience Is Different:
There is one thought in your mind is why there is a need to rent a cat if you can own one and spend time with it.
Cats have different personalities, same as every human is different. Some cats are snuggly, affectionate, and needy, while others are brazen, fighty, maniac, or ankle biter. The wide range of personalities creates an opportunity for us to explore different dimensions of cats and ourselves.
4. Catch Mice:
Yes, you read it right. If you have one or two mice in your home, one option to get rid of them is to rent a cat. But keep in mind that you need to rent a cat specifically trained to catch mice.
Borrowing a typical cat from your friend to do the job may not be a great idea. There are some famous pet rental companies that you can choose to rent a cat.
5. Landlords Don't Allow Pets In Your Home:
Another reason for people to rent cats is they are living in a property that has restrictions to keep pets. Usually, properties are tagged as pets allowed or not. But it does not mean that everyone who loves pets/cats will find a landlord who allows pets in his/her property.
Spending time with cats in specific places for a few hours is a solution to adopt in such cases.
How Can I Rent A Cat?
Now let us have a look at how one can rent or borrow a cat regardless of the reason.
1. Pet Rentals:
With everything now at your fingertips, you can find apps on your mobile to go through different start-ups. These start-ups are offering the services of renting a pet. It includes cats, dogs, and other pets as well.
If you are looking to rent or borrow a cat from a mobile app, check it properly. Go through their services, price, and reviews of different people to avoid any inconvenience.
2. Pet Sitting:
Many families look for people to spend some time with their cats and look after them for a few hours. This can be a perfect solution for you to spend some time with a cat. You don't have to worry too much about its full-time care and residence.
It also opens an opportunity for you to earn a few bucks. You can find different online services, Facebook groups that can help you to find some pet sitting options.
3. Cat Cafés:
The easiest method to rent a cat is visiting a cat café. You can spend as much time with a cat as you want. All you can do this by paying the café owner according to their rates. It is the best option to rent or borrow a cat. It has a limitation of availability in your area.
Being too much expensive is another issue that can make a visit to a cat café difficult for us.
4. Ask A Friend:
Yes, the best one is to borrow a cat from your friend for a few hours or a few days. It is only possible if he/she has cats as pets. Normally this can be done as a favor without spending any money. But you should not hesitate to pay your friend a few bucks in exchange for this favor.
Conclusion:
Do you love cats, but you're unable to keep them with you permanently? Don't worry as you can still spend time with your favorite pets you want. All you need to do is to find a cat café or cat rental service.
Make sure that you find the services that are available in your area.
If you are looking for a cat to find and eliminate mice at your place, nothing is better than renting a cat from a professional service in your area!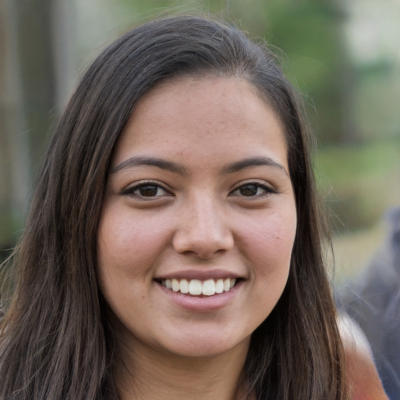 Zoey is a long-time pet owner and animal rights advocate, a vital part of Purrfect n' Pawesome. She shares her unique experiences and learnings with her readers to enhance their understanding of pet behavior and nutrition. Along with being an active pet writer, she volunteers at multiple animal shelters, rescue centres with some bespokenly awesome pets.
Zoey has a lot to share when raising the pets and spending life being their true friends. She has a quite pampered Persian cat and a Ragdoll, whom she loves the most. Readout her blogs to know more about being a responsible parent to your beloved pets.
"I love to be around cats and dogs; that's my passion and my trick to get away from all the negativity and soaking in unconditional love and affection. Being attached to this platform gives me the reason to be vocal about pet love, care, and nurturing. Although I am not an expert or veterinarian by any means, I have a lot of experience and learnings to share with my fellow readers."