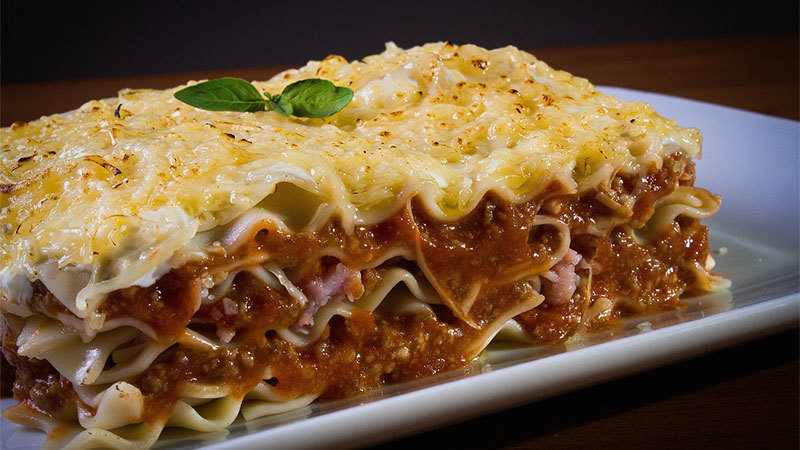 ​Cats and Lasagna automatically give the picturesque image of our childhood friend, Garfield, the orange-lasagna-loving cat that can gobble a serving or two in seconds.
Now, you wonder if your new cat can be a Garfield of your own with whom you can share Lasagna?
As a new fur parent, the excitement of sharing your Lasagna with your cat is unrelatable.
The truth is that the feeling of whether your adorable cat will love Lasagna like you do so that you can share this piece of sweetness is unexplainable.
But then you ask yourself, can cats eat Lasagna?
Is Lasagna toxic to cats?
Some components in Lasagna make it very poisonous to cats.
Components like garlic which cats cannot tolerate, are a significant ingredient in Lasagna.
Garlic contains disulfides and thiosulphates, which cause the red blood cells in a cat's body to burst.
Therefore, ingesting garlic may result in a deadly condition known as hemolytic anemia.
Other toxic components found in Lasagna include:
Although Lasagna is a very delicious dish for human beings, it can be very harmful when eaten by cats.
Therefore No! Your adorable kitty cannot eat Lasagna.
5 Reasons Why Cats Cannot Eat Lasagna
Cats Are Carnivorous
It's a sweet gesture, wanting your cat to experience all the good food you can offer.
Who would not say yes to eating a plate of cheesy Lasagna with your cat on their birthday? It's a tempting situation.
However, as mouth-watering as it may sound, Lasagna is one of the foods cats cannot appreciate.
Just like cakes, Lasagna is a carbohydrate-filled dish.
The truth is that this delicious dish does not appeal to all feline taste buds. Your cat is a protein-thriving animal.
In other words, the primary diet of any cat would consist of heavy proteins like meat.
Think of it this way; there are two plates. Plate A contains butter croissant, Wagyu steak, and cake; plate B contains chicken, deli meat, and turkey.
While both plates are sumptuous, humans are attracted to the first plate for its entire course (appetizer, main dish, dessert).
On the other hand, your cat is more drawn to the second plate because cats have an inborn instinct to eat meat rather than fill themselves with carbs.
Food Poisoning
The main ingredients of Lasagna are pasta, lots of cheese, onion, garlic, all types of tomatoes (paste, sauce, dried), oil, herbs, sugar, Wine, and there you go – the meat.
Besides, the meat your cat needs is not even half your delicious Lasagna's components.
Lasagna contains ingredients deemed toxic to cats by the American Society for the Prevention of Cruelty to Animals (ASPCA).
In other words, your cats can quickly get food poisoning from eating Lasagna because it is very toxic to their bodies.
Signs of food poisoning in cats include:
Vomiting
Diarrhea
Swollen lymph nodes
Fever
Dry heaving
Increased heart rate
Obesity
Carbohydrates are not toxic to cats. However, don't feed cats with excess carbohydrates like pasta in Lasagna.
It is not advisable. Cats thrive on proteins to keep their health in check.
Proteins:
Keep the cats' eyesight sharp,
Help in developing cats' muscles
Maintain the reproductive organs of cats to be healthy.
Carbohydrates, on the other hand, cause an increase in weight, leading to obesity in cats.
If your cats become obese, the chances of them dying or contracting serious diseases like diabetes are high
Gluten and Lactose Intolerance
Most cats grow to be lactose intolerant their whole lives after weaning.
Not only are they lactose intolerant, but cats also grow to become gluten intolerant since their bodies are more inclined to digest proteins like meat.
Hence, dairy products like cheese and the gluten in the Lasagna pasta are the reasons for tummy aches, constipation, and irritable bowel syndrome in the feline world.
Lasagna contains at least three kinds of cheese and loads of pasta.
Trust me! It would not be a happy dining experience for your cats.
Other Ingredients
Different types of cheese and dairy are non-existent in a cat's diet.
Cats do not digest these ingredients appropriately in the digestive system, and they could only turn out to be toxic.
In addition to that, Wine, among other things, is a hazardous red flag for cats.
Although the alcohol content might be gone after cooking Lasagna, it is still an addition to Lasagna's list of already toxic ingredients.
And let's not get started on the sugar. Unlike dogs, cats don't have a sweet tooth.
Cats do not appreciate the tang of sweetness and all the savory flavor lasagna can offer.
Should I Feed My Cat Lasagna?
Generally, Lasagna is a delicious meal for human beings. However, cats cannot enjoy it the way we humans do.
Cats can only eat Lasagna if you take the toxic and unhealthy ingredients out of the picture.
Discard the main components of Lasagna; what's left is the meat, herbs, and spices – certainly not very lasagna-looking.
Therefore, if you want to insist on enjoying Lasagna with your cat, separate the meat part and serve your separated lasagna components to your beloved cat!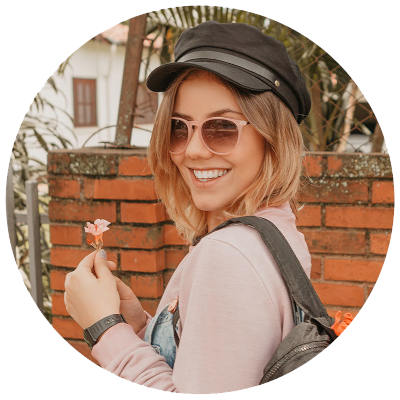 Purrfect n' Pawesome is the brainchild of Amanda, who has been into researching and writing about pets to help other pet parents in nurturing their adorable pets. Currently, she runs Purrfect n' Pawesome along with her team of experienced and dedicated pet experts. Along with being an awesome writer and entrepreneur, Amanda is a cat mom to two innocently spoiled cats, Balanca and Scruffy.
She has been writing about pet care and nurturing and wants to share her readers' experiences, learnings, and knowledge.
Over the years, she had the opportunity to work with various pet owners having multiple breeds, and that exposure gave her experience and the lessons of a lifetime.
Her family, her entire universe revolves around her two cats, who give her endless support and inspiration to move ahead with her objectives in life. Amanda is a live example of a balanced approach to all parenthood questions we all face in life.