No matter how challenging it may look to remove the carpet or cloth glued to the cat's furniture. It's possible to reupholster a cat tree or a scratching post all by yourself.
Moreover, it is essential not to be scared of the carpet's fuzziness, tearing, or fraying.
You can instantly restore your cat's favorite furniture with just a little creativity, some stuff from the craft store, and a free afternoon.
Save yourself some good money – here's how!
What is a Cat Tree?
According to Wikipedia, a cat tree is an " Artificial structure for a cat to play, exercise, relax and sleep on."
Cat trees play a vital role in managing the activities of playful cats in-house.
The roles of cats trees include:
Preventing cats from scratching furniture
Giving cats a sense of security
Offering different channels of games and fun
Giving cats personal space
Preventing home accidents
Allowing cats to exercise
Is reupholstering a cat tree hard?
No! Reupholstering a tree is as easy as watching your favorite television show.
The requirements are easy to get; Handyman tools and a free afternoon session.
It is important to remember that cat trees come with various designs, and as a cat owner, you can reupholster your cat tree in the design you find suitable for the cat.
Such preferences include; cat trees with carpet scratchers, sisal scratchers, exposed wood, wall mounts, and different shapes (a geometric shape).
Is A DIY reupholstered Cat Tree Worth it?
Absolutely yes!
A DIY cat tree is even more worthy than a manufactured one because it allows you, the cat owner, to specify it according to your cat's needs and wants.
Additionally, DIY reupholstered cat trees cut on:
Cost– You can recycle old materials to make a firm cat tree
Time– One-afternoon session is enough to build a multi-level cat tree
Extra expenses include a delivery fee and different attachments accompanying cat trees, like comfort cat pillows.
Materials Needed to Reupholster Your Cat's Tree
The materials needed to reupholster different parts of the cat tree that are, for instance, shedding, fuzzier than usual, and peeling off, include the following:
Handyman Tools to help you remove the existing upholstery; this can be anything from a pair of scissors, scraper, screwdriver, utility knife, or other similar tools.
Hammer, nails, and screws
Glue gun and glue sticks
Your choice of upholstery (carpet, cloth, padded cover, etc.)
Steps to Reupholster a Cat Tree
It is important to note that the four steps explained below include general guidelines on how to reupholster cat trees.
Depending on how simple or complex the cat tree you're trying to revamp is, you may have to mold it.
Alternatively, check out our guide, the best cat trees for large cats, if you think you need a replacement.
Remove old upholstery
Upholstery can mean anything from the rope to the carpet or a thick cloth with padding.
Remove all the old pieces of upholstery. Be careful when removing the old upholstery.
Pull gently, then use a sharp cutting tool to smoothen rough patches.
You might have to disassemble the posts to reupholster them afresh for complex cat trees.
If this is the case, take a picture of the cat tree before bringing the parts down. So you'd know where each of the pieces goes.
Make sure to clear out the surface enough to install new material.
Also, ensure that your clear-out is not too deep so the structure will not get damaged.
Measure upholstery needed
Depending on the materials used before and what type of upholstery you plan to replace your cat tree, either measure the pieces removed (if it's fabric) or spaces requiring new upholstery.
Be sure to add allowances to each part. You can always cut them later, but you won't be able to add more length if needed.
Therefore, for complex cat trees, you might have to disassemble the posts to reupholster throughout the platform.
If this is the case, taking pictures of the cat tree before bringing the parts down is essential so you'd know where each piece goes.
Attach new upholstery.
Once you've cut the needed materials, begin assembling them part by part.
If you're using carpet or fabric, you can use a hammer-and-nail combo or staple gun and staples to secure the materials to the cat tree.
If you choose this route, you must be extra careful in checking for pins or tacks as you reupholster the furniture.
You wouldn't want your cat to get injured with a loose screw or protruding metals.
What kind of rope do you use to reupholster cat scratching posts?
​If you're using rope, follow this guide on replacing sisal rope on a cat tree.
You'll be using a glue gun, several pieces of glue sticks, and spools of the rope mentioned above.
After removing a post to get through the base, remember to allow the new upholstery to get pressed down for some time, then place the disassembled parts back where you removed them.
Quality-test your work.
Firstly, check for hanging staple wires or screws that may endanger your cat.
Fasten them twice or thrice to make sure. You then have to test the cat kitty mansion for safety, particularly if you disassembled the tree to make way for new upholstery.
Secondly, try to pull the newly installed upholstery. If it's too easy to remove, re-do the steps to make them sturdy.
If you can pull it, there's a good chance your cat can too! After your quality control, let your cat back to her haven.
Lastly, Supervise the cat's first few hangouts on the tree.
If everything looks good, you can proudly tap yourself on the back for a well-done job. Reupholstering your cat's condo is no joke!
In conclusion, Cats will always love their brand-new-looking house!
They might not come down from the newly built cat tree house.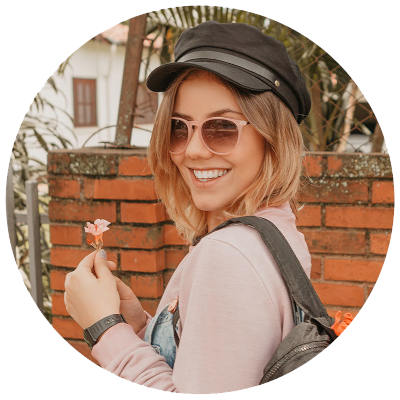 Purrfect n' Pawesome is the brainchild of Amanda, who has been into researching and writing about pets to help other pet parents in nurturing their adorable pets. Currently, she runs Purrfect n' Pawesome along with her team of experienced and dedicated pet experts. Along with being an awesome writer and entrepreneur, Amanda is a cat mom to two innocently spoiled cats, Balanca and Scruffy.
She has been writing about pet care and nurturing and wants to share her readers' experiences, learnings, and knowledge.
Over the years, she had the opportunity to work with various pet owners having multiple breeds, and that exposure gave her experience and the lessons of a lifetime.
Her family, her entire universe revolves around her two cats, who give her endless support and inspiration to move ahead with her objectives in life. Amanda is a live example of a balanced approach to all parenthood questions we all face in life.