Every year, cat owners around the world share a very serious dilemma: how to keep the cat out of the Christmas tree.
We love our little furry felines, but we also long to bring some Christmas cheer into the house as well.
And if you've been around cats for a long time, you know you just can't leave them alone with a sparkling, newly decorated Christmas tree.
Cats can't help but try to catch the shiniest ball or those blinking Christmas lights.
Not only is it heartbreaking to have to pick up and re-do a fallen Christmas tree, but the cats could get injured, clawing through those lights, or crushed by a massive tree.
How To Cat-Proof Your Christmas Tree
Here are practical ways cat owners from around the world have dealt with cats and Christmas trees:
Keep your cat in mind when choosing the tree.
When shopping around for the Christmas tree, consider your cats while deciding.
Real vs. artificial Christmas trees

– Find a tree that doesn't shed needles much to prevent injuries to your cat's paws. While artificial trees are more pet-friendly, not everyone likes the plastic and flimsy feel.

Tree height

– Trees that are 5 feet or lower in height are less prone to topple over.
Install Christmas trees differently
Gone are the days when you could just put a tree in one corner of your living room and decorate it.
As pet owners, you have to be smart about when to secure your tree.
Avoid a spot near a table, sofa, or bookshelf that your cats can use as their launching pads to reach the top of your tree.

Install the Christmas tree there if you have a room you can close while your cat is home alone.

"Roadblocks" have worked on some cat households, too. Some used fencing to close the tree, while others wrapped the tree base with aluminum foil (cats generally don't like touching foil).

If your cat has a tower or condo, move it to another room (far away from the tree) during the Christmas season. By doing this, you help your cats avoid temptation.
Cat-friendly Tree Decoration and Gifts
Once you bring home a tree, assemble it (if it's an artificial one) or stack it up at your chosen spot (if it's a real one), but leave it unadorned for now.
By delaying the tree's decor, you let your cat get used to the tree and reduce climbing temptations.
Repellent could work

– If it's challenging for your cat to avoid your newly decorated tree, spritz it with Bitter Apple spray, citronella, diluted vinegar solution, or another stinky

spray repellent

on the tree base.

Stay away from fragile decorations

– Choose ornaments that are unlikely to break, so pack your glass baubles and Christmas-themed figurines for now. When these get broken, they could hurt your cats' paws when they accidentally step on them, or worse, get injured from eating them.

The shimmery decor is out –

Sparkly, shiny, and reflective lighting catches your cat's attention. Tinsel, the icicle-like metallic garland, is also dangerous to your cat. Use silk or felt as an alternative.

No to edible decorations –

Not only

are chocolates poisonous

to pets, but they also make it hard for them to avoid the tree. Leave edibles in the kitchen.

Handling Christmas lights

– If you're going for Christmas lights, choose one with chew-proof tubing so your cats are safe if they try to

bite it out of curiosity

. As for the cords, tape them to the wall or hide them from your cat's sight. And never forget to turn off the lights if you're leaving your cat home alone.

Be wary of dangerous decor

– Some Christmas decorations seem harmless to a regular household but can be dangerous (or even fatal) to cats, dogs, and other pets. For example, fake snow (and similar trinkets like snow globes), poinsettias, mistletoe, lilies, cyclamen, holly, amaryllis, and other ornaments can be toxic to cats. Candles are never a good idea in homes with kids and pets.
When decorating your Christmas tree, arrange the ornaments, ribbons, trinkets, and heirloom ornaments high up on the tree. If you can avoid decorations on the tree's lower part, try to do so. If not, choose decor that your cats would ignore, such as pinecones, bumpy trinkets, and textures cats usually hate, like double-sided tape and aluminum foil.
And if your gift boxes are already under the tree, don't place your kitty gifts there, mainly if it contains catnip, their favorite treats, and other edibles your cat could smell.
Real-World Examples How to Keep Your Cat Out of The Christmas Tree
Now that you know the do's and don'ts of Christmas tree decorating with a cat in mind, here are ten fantastic examples cat owners have tried to keep the cat out of Christmas trees:
1. A Tree Made safe by Dr. Whose Telephone Booth – If you can't compromise your Christmas tree decorating but don't want to endanger your cats, this idea is a win-win. Turn heads with a fully decorated tree inside a wooden phone booth. How cool is this?
2. Cage that tree! – Remove the temptation altogether and put a pen around the entire tree. The upside is that you can go all out with your Christmas tree decorations without following the tips above. The downside, of course, is that there's a cage blocking the tree.
3. Buy a Half-tree – Argos invented a 6-feet Christmas tree with the bottom part completely bald. Don't dismiss it just yet – the "tree" looks legit and removes the need to shave off a real tree if you plan to go this route.
4. Stick it to the wall – This alternative looks super-impressive, especially if you're OK with flat lays. However, you can keep the Christmas lights and your favorite ornaments without thinking about your cat toppling over the tree when everyone's asleep.
5. Bring it outdoors – If you live in a condo with an outdoor balcony, use that space by bringing your Christmas tree out into the open. Your cats would still get an excellent view but won't be able to put their paws near it.
6. Christmas tree stuck in a portal – Probably one of the coolest ideas on how to cat-proof your Christmas tree, this homeowner brought the decor up the ceiling to keep his household fox away from the tree.
7. Do it upside-down – It's going to be challenging to place the gifts "under" this Christmas tree, but it's a head-turning idea if you're trying to pet-proof or child-proof your tree.
8. Decorate the upper part of your tree – If your cats don't care for the tree, but go crazy with your ornaments, leave the lower part of the tree undecorated.
9. Turn a Cat Tree into your Christmas Tree – This cat owner decided to just do away with a Christmas tree this year and decorated his cat tree with Christmas light instead.
10. Christmas tree outline – If you're open to skipping the tree altogether, check out this tree outline designed with lights. Just make sure to keep the cables safe from your cat's paws.
And now that you've done all you can to secure your cat and your Christmas tree, you can relax and have a stress-free, Merry Christmas.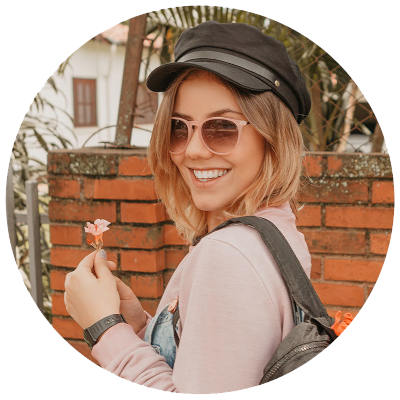 Purrfect n' Pawesome is the brainchild of Amanda, who has been into researching and writing about pets to help other pet parents in nurturing their adorable pets. Currently, she runs Purrfect n' Pawesome along with her team of experienced and dedicated pet experts. Along with being an awesome writer and entrepreneur, Amanda is a cat mom to two innocently spoiled cats, Balanca and Scruffy.
She has been writing about pet care and nurturing and wants to share her readers' experiences, learnings, and knowledge.
Over the years, she had the opportunity to work with various pet owners having multiple breeds, and that exposure gave her experience and the lessons of a lifetime.
Her family, her entire universe revolves around her two cats, who give her endless support and inspiration to move ahead with her objectives in life. Amanda is a live example of a balanced approach to all parenthood questions we all face in life.