Cats naturally love to scratch on different surfaces. However, they need to be taught on what surfaces they should rather avoid.
This is where the excellent anti-scratch sprays come in! To buy one, you need to consider various things, like the specific location you want to use it on. Some of them are specifically made for indoor and others for outdoor surfaces.
Another thing to consider is the coverage area. Also, get a product that is tailored for the specific surface you want the cat to avoid. This will help prevent the destruction of the fabrics.
Today, we have decided to review the 6 best anti-scratch sprays for cats!
Best Anti-scratch Sprays
Best Overall
Lion Tamer No Scratch Cat Spray

Cats are fond of scratching most surfaces, and it is vital to know the best way to control them so that they can stop destroying them.
Grab yourself one of this Lion Tamer no scratch cat spray and note the difference because of its 100% natural ingredients and safety.
A surprising fact is that you can also use it both indoors and outdoors. Thus, it will work as an excellent remedy to help the cat stop the urge to scratch or do any other naughty behavior.
It has a delightful floral smell that the cats dislike and end up trying to avoid.
However, it is not unpleasant to humans, and you can enjoy its smell. It helps prevent the felines from scratching furniture, house plants, and other precious items in the house.
In the same way, we all need to break from certain harmful habits. This anti-scratch spray also helps the cats to break the scratching habit and behave well.
Imagine a 180 day no scratch assurance! Isn't that amazing?
Pros:
The unpleasant smell on the cats that is pleasant to humans, thus controlling the cats.
It can also be sprayed on the cats' fur.
Effective and a great habit breaker.
Cons:
You need to check the ingredients to see whether everyone in the house will still be okay even when used.
Mindful Pets Cat Scratch Deterrent Spray
This is another effective anti-scratch cat spray that is made from natural ingredients that will ensure the safety of the cat and your family while in use. It will efficiently help stop your cat from scratching your furniture, tables, chairs, cords, walls, carpet, wood floor, drapes, and other household items.
When a cat gets used to scratching, it may end up returning to the same place and continue damaging it.

For this, you can spray various equipment in your house and leave for the cat to be repelled and start breaking the habit. It is also essential to have cat toys or a pole that the cat can alternatively scratch when the urge comes.
This natural repellant is made from high-quality oil ingredients that have been formulated with great potential to chase the cats away due to the scent. Besides, the smell is pleasant to humans but quite a nuisance to the cats, which is the primary purpose.
It also has a 100% money-back guarantee in case the product doesn't please you.
Pros:
The smell is unpleasant to cats but pleasant to humans.
It is made of natural ingredients that are quite safe.
It is an effective habit breaker, and you will be assured of a disciplined cat.
You can use it according to any duration you prefer, whether daily or weekly.
Cons:
It is mainly effective on indoor items and not that effective on most outdoor stuff.
Pet Mastermind Claw Withdraw Stop Cat Scratching Training Spray

This is a spray that replaces traditional solutions to prevent your stuff from being damaged by your cat's claws.
It is a safe scratch training spray that stops or reduces the cat's urge of scratching stuff all over the house.
They naughtily scratch your carpet, sofa, clothes, or even your curtain, so if you want to prevent such a mess, try this perfect solution! It is also a non-staining formula, and you will get scratch-free results as it is also pet friendly.
It consists of both plant-based and gentle ingredients that will bring no harm to your pet. The spray works when you spray it directly on the item or area you want your cat to avoid.
Be assured that the spray will not affect the appearance of your sofa, curtain, pillows, or whatever you will be spraying on. It also has a citrus-like smell.
When sprayed on whichever surface, the invisible liquid shield with powerful ultra-protective properties cause the cat to have a feeling of reconsidering its habit of scratching whatever it gets with its claws.
It is useful as the cat stops scratching and marking and continues working several days after the initial spraying.
Pros:
No adverse effects on either the cat or human.
Does not destroy the surfaces it is sprayed on, for example, fabrics and sofa sets.
It is easy to understand and use.
Non-staining.
It has a pleasant smell.
You do not have to spray several times; one spray is enough.
Cons:
Ensure you read the instructions before using the spray, or you might misuse it.
Nature's Miracle Pet Block Repellent Spray To Discourage Scratching
Here is an outdoor repellant that can make your cat avoid specific places outside. This repellant is sprayed outdoors and makes anything that the cat gets in contact with from that sprayed area unpleasant to its sense of smell and taste.
The aversion to the product's scent is what causes pets to stay away from treated areas. Apart from outside, it can also be used in the basement of your house.
It does not affect humans and plants and is sold in ready-to-use bottles of any capacity. However, if you want the spray to stay effective, you have to spray the area frequently.
Using this repellant is also an easy, concentrated solution and also odor-free. The spray should be used as directed in the instructions. Not only does the spray work on cats but also on dogs.
You should also caution not to apply it directly to your pet and also keep out of reach of children.
Pros:
Specially designed to keep away pets from sprayed areas.
The scents from the repellent are natural.
The repellant is fit for both outdoor and indoor use.
The packaging may vary as it is packed in different capacities.
Has no harm to human beings and plants.
It is odor-free and stain-free.
Not limited to use on only one kind of pet.
It has a long-lasting concentrated formula.
The ingredients are natural and therefore contain no harmful chemicals.
Cons:
You have to spray frequently for faster results.
Petsafe Ssscat Spray Pet Deterrent, Motion Activated Pet Proofing Repellent For Cats And Dogs
The PetSafe's SSSCAT Spray Pet Deterrent is an automated mode of controlling your pet on individual habits. It works by sensing your pet within three feet range and starts to automatically spray the area.
This technique saves you the time and effort that you would use with a manual one.
You can use it on furniture, curtains, fabrics, carpets, or even specific rooms of your house. The good thing about it is that it is odor-free, stainless, and harmless and safe.
The sensor used is entirely accurate and reliable by sensing temperature change to detect the pet and release the spray.
This is also a way to train your pet to keep away from specific things and will be adapted to become a habit and, therefore, will be able to avoid the off-limit areas automatically.
The spray should not be used near birds, plants, or directly on the skin. It should not be inserted in water and kept out of reach of children. You should not inhale the contents of the spray.
Pros:
The spray is automated.
The cans can be replaced.
The spray is harmless and does not leave stains on sprayed surfaces.
Adjustable, therefore, easy to set up.
Environmentally friendly and does not pollute the ozone.
Trains pets to adopt habits of avoiding some areas.
Cons:
It is only to be used indoors.
Petlinks Scratch Stop Deterrent Training Spray
This is another fantastic product from Petlink that helps discourage your cat from misbehaving and destroying places they shouldn't. Thus, through spraying, they know that a particular surface is out of bounds and look for an alternative.
When they search for an alternative, ensure you have a playing pole that they can scratch as they wish. This will help in their wellbeing and ensuring they stay healthy and remain a great companion.
It will help protect your furniture, carpet, and drapes from any destruction.
For starters, you need to apply a small amount. Then after an approximate of 48 hours, you may add and make a full application.
It is naturally proven to be safe for parts and will ensure 100% satisfaction. You can use it to train a kitten or a full-grown cat.
Pros:
It can be used on all ages of the cat.
Safe to use in the house.
It doesn't use any harsh chemicals.
Cons:
You must first use a small amount for a minimum of 48 hours before full application.
Why Do Cats Scratch?
The first is that it helps keep the cat's claws sharp and works as the right way for the cats' to defend themselves. Without sharp claws, the cats may feel vulnerable.
Through cat scratching, the cat also marks its territory, and if it doesn't do this, it may feel inferior. This is because when it scratches, it leaves behind a scent mark. The scratch marks are a way of saying "keep away".
It is also an ideal way to exercise the claws, and cats greatly benefit from this. It also helps to keep the claws clean for comfort.
The cats also scratch because of curiosity, security, and also to communicate with the other cats.
For these reasons, it is essential to understand the cats and also be ready to look for alternative ways to prevent the cats from going overboard.
Anti Cat Scratch Sprays – Frequently Asked Questions
How Can I Stop My Cats From Scratching?
You can stop your cats from scratching by using the anti-scratch sprays on specific places, also provide a scratching post for them, exercise your cat, and also offer full security.
This will help the cat to also feel at ease.
Are The Cats Scratching Poles Readily Available?
Depending on the breed of the cat, find a suitable pole that won't affect the health of your pet. This is mainly relayed on the materials used in making the poles.
How Should The Cat Scratching Pole Be?
It should be made from sisal material or any other suitable material. The pole also needs to be stable enough not to fall off even when the cat is playing with it. It also needs to be tall enough that the cat doesn't reach the top.
What Are The Best Ingredients To Look For When Buying An Anti-scratch Spray?
Look for natural oils/additives/ ingredients. These are the best. Try to avoid the anti-scratch sprays made from chemicals.
These natural ingredients include lemongrass, ginger, cloverleaf, sassafras, tea trees, fennel, eucalyptus, and many more.
Conclusion
All done and said, you need to keenly consider whether the ingredients used in the anti-scratch cat spray are made of natural products and not chemicals that are quite dangerous. The natural ingredients include solutions with essential oils and plant-based ingredients.
Some of the essential oils include lemongrass, ginger, cloverleaf, sassafras, tea trees, fennel, eucalyptus, and many more.
Also, remember to have an alternative surface that the cat can scratch, such as a pole. This will help the cat to have a surface to scratch still.
The most ideal is one made from a thick material with sisal being perfect. They also need to be tall enough so that the cat has to stretch to reach the top; it also needs to be stable enough.
However, mad you might get from the cat scratching behavior, please don't punish the cat, instead, and use these alternative methods.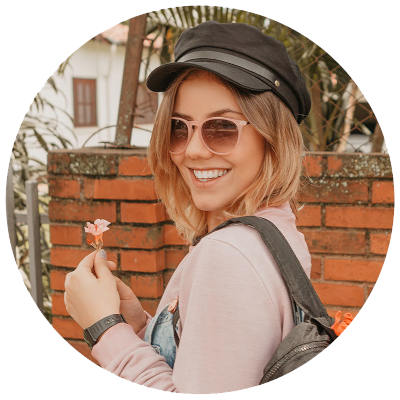 Purrfect n' Pawesome is the brainchild of Amanda, who has been into researching and writing about pets to help other pet parents in nurturing their adorable pets. Currently, she runs Purrfect n' Pawesome along with her team of experienced and dedicated pet experts. Along with being an awesome writer and entrepreneur, Amanda is a cat mom to two innocently spoiled cats, Balanca and Scruffy.
She has been writing about pet care and nurturing and wants to share her readers' experiences, learnings, and knowledge.
Over the years, she had the opportunity to work with various pet owners having multiple breeds, and that exposure gave her experience and the lessons of a lifetime.
Her family, her entire universe revolves around her two cats, who give her endless support and inspiration to move ahead with her objectives in life. Amanda is a live example of a balanced approach to all parenthood questions we all face in life.