If you need to transport your pet dog by plane, you can't be blamed for having concerns about it.
There are many rules to comply with, and you have to wonder if it won't be too overwhelming for your pet.
True, pet travel is safer and more comfortable for your pet these days than it once was. Many animals are flown around the world in temperature-controlled holding areas.
However, the pandemic has made it riskier to fly with a dog, and some airlines have even suspended the transportation of pets.
Track The Status Of Your Pet
Animals have to have been microchipped to meet ISO standards traveling internationally. The microchip number must appear on all vaccine and health certificates.
Transporting a dog on a plane requires you to make things easier for your pet. Try and book a direct, non-stop flight for your dog's sake.
With some flights, if you signed up for notifications, at least you will get status updates, and you can track your pet with your air waybill number.
How To Transport A Dog On A Plane On His Own?
When your pet flies independently, he will travel as manifest air cargo in the plane's cargo section. You don't need to be on the same plane as your dog if he is checked in as manifest cargo.
Your dog has to be an IATA-compliant crate before boarding.
How to transport a dog on a plane when he can't be with you in the cabin? The cargo hold has an area set aside for pets.
The airline staff doesn't have access to the cargo area during the flight.
The crate will be secured to the plane to prevent it from moving or tumbling. The cargo hold is climate-controlled, the same as cabin temperature.
Flying can be a stressful experience for any dog. Veterinary experts recommend that you don't fly with a dog unless there is absolutely no other way.
Transporting a dog on a plane will also depend on its size. Rules vary with all airlines, but small dogs are usually allowed in a carrier in the cabin below your seat.
How to transport a dog on a plane when it is allowed in the cabin with you means complying with specific regulations. Airlines have maximum size requirements for the carrier.
American Airlines allows an in-cabin carrier of 19 inches in length, 13 inches in width, and 9 inches in height.   Larger dogs will have to travel in the cargo hold.
Airlines have detailed requirements for the box your dog travels in. These boxes can be referred to as crates, carriers, or kennels.
Not All Dog Breeds Are Allowed Onboard
You also need to check whether they allow all dog breeds onboard with your airline.
Some dog breeds such as pugs and boxers – brachycephalic dogs are banned from some cargo holds. It's because they are dogs that battle to breathe normally.
The United States Department of Agriculture regulates the transportation of pets by air and within the United States. All airlines have to follow the guidelines for transporting dogs.
When you need to book a flight with your pet, you need to call the airline to arrange your reservation and find out if there is a space for your pet.
Get Your Dog Used To His Carrier
When you know that your pet will be flying, try and get him used to his carrier before traveling. He will have less stress when he is accustomed to his carrier.
The USDA requires that your pet receive food and water 4 hours before checking in.
Always make sure to be aware of all rules, restrictions, and guidelines for flying with a dog. Some requirements for carriers will be:
The carrier must be marked with your pet's name and contact details. It should have a sticker or some label that says live animal. There should also be directional arrows saying "right side up."
Arrive at the airport early. However, you won't be able to check your pet more than four hours before the flight—passengers who travel with pets must check in at the ticket counter.
It doesn't matter if you have a tiny Chihuahua or a Boxer. There are pet carriers to match the size of your pet. The best carriers are made of hard plastic with ventilation holes.
The carriers have to be big enough for the dog to stand up and turn around and lie down again.
Ensure that your dog's nails have been clipped as you don't want them hooking onto anything while in his carrier.
The carrier has to have a solid floor covered with absorbent material.
The carriers should have handles that avoid anyone having to put their fingers in the cage and being bitten by a frightened dog.
The USDA requires that a puppy traveling be at least eight weeks old and fully weaned. Make sure you line the crate with an absorbent mat when your dog has to wee or poo.
The U.S. Department requires all dogs crossing state borders of Agriculture to have a rabies vaccine. You can get this from a licensed veterinarian a month before you travel.
When flying with a dog, check with your veterinarian to ensure your dog is healthy enough for air travel. You may require a health certificate from a veterinarian several days before you fly.
Sedating Your Dog?
Are you wondering about sedating your pet?
The American Veterinary Medical Association says dogs shouldn't be given a sedative or tranquilizer before the flight. It is because it can interfere with the animal's balance.
Your dog is going to be exposed to increased altitude pressure. You need to know that it can cause respiratory and cardiovascular problems for dogs that have been sedated.
However, if your particular veterinarian advises it, you can go ahead. The name of the tranquilizer and the dosage should be displayed on the dog's carrier.
When Rabies Is A Threat
When traveling with your dogs, there will always be some or other health requirements specific to that destination. Most states want to know if your dog has been in a country where rabies is a threat.
They require a rabies certificate to clear customs. Any dogs managing to enter the United States from a rabies risk country will be returned to their country.
As soon as you know your travel arrangements, you should contact your local veterinarian about the pet travel process. You may need to collect health certificates and update vaccinations before your flight.
Flying With Service Dogs
What happens if you're flying, you're blind, and you have a labrador as your service dog?
Fully-trained service dogs may fly with such a person in the cabin at no charge. However, there are requirements to be met.
These service dogs have been specifically trained to perform a task for a person with a disability.
You will need to submit the U.S. Department of Transportation Service Animal Air Transportation Form. It confirms that the animal is healthy and accordingly trained.
This form needs to be handed in at the Special Assistance Desk 48 hours before your flight. Once on your flight, you must harness the dog at all times.
However, if your dog is too big to be accommodated in the cabin, you may need to transport him as a checked pet.
Conclusion
Arrange your pet's spot on a plane and get all the proper documents sorted out. You may also be stressed and sick with worry about your pet's safety during the flight.
If you're relocating to another part of the world, flying may be your only option. Then you've just got to go ahead and do what you have to.
So many pets are flying, and part of their well-being during the flight depends on you as the owner.
Comply with all the airline rules. Research the policies of the airline you're using.
Transporting a dog on a plane requires you to conform to all the guidelines. This way, you can be comforted that you've done all you can to prepare your pet for his flight to a new life.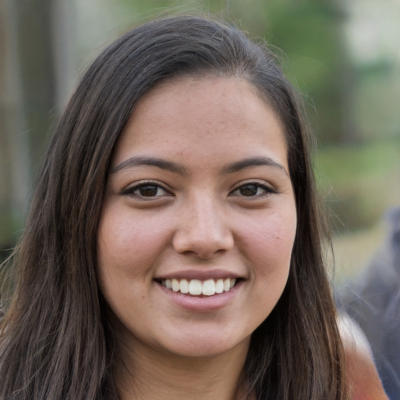 Zoey is a long-time pet owner and animal rights advocate, a vital part of Purrfect n' Pawesome. She shares her unique experiences and learnings with her readers to enhance their understanding of pet behavior and nutrition. Along with being an active pet writer, she volunteers at multiple animal shelters, rescue centres with some bespokenly awesome pets.
Zoey has a lot to share when raising the pets and spending life being their true friends. She has a quite pampered Persian cat and a Ragdoll, whom she loves the most. Readout her blogs to know more about being a responsible parent to your beloved pets.
"I love to be around cats and dogs; that's my passion and my trick to get away from all the negativity and soaking in unconditional love and affection. Being attached to this platform gives me the reason to be vocal about pet love, care, and nurturing. Although I am not an expert or veterinarian by any means, I have a lot of experience and learnings to share with my fellow readers."