Have you been wondering if hot Cheetos may be good food for your cat?
Unfortunately NO!
Indeed your cat will eat the hot Cheetos because they do not have anything poisonous that will put your cat in immediate danger.
You don't need to worry if you find your feline friend eating a few hot Cheetos from time to time. But it's not a good idea to give your cat hot Cheetos. Back to humans, Cheetos are junk foods that provide almost no benefit.
Cats are pure carnivores, and feeding them with food that contains carbohydrates will provide less nutrition.
Cats need meat in their diet because they highly prefer foods with high protein levels and very low carbohydrates.
Risks Of Your Cat Eating Hot Cheetos
Cheetos will be categorized under carbohydrates, which is a piece of bad news. Though Cheetos also contain low levels of proteins, they are in imbalanced ratios, which will not be suitable for your cat.
Cheetos also have a high level of calories. This will make both humans and cats put on weight. Do you know your cat being fat makes it susceptible to severe health problems?
Just as a human can suffer from diabetes, arthritis, and heart attack due to being fat, the same applies to cats. Cheetos will also have vegetable oils that aren't healthy for your cat.
Another bad news is that Cheetos have sodium. Cats need about 42 milligrams of sodium every day. If your cat eats more than 15 pieces of Cheetos, it will be doubling the limit. Due to the small body size of your cat, it's more likely to get poisoned.
Your cat will exhibit symptoms of sodium poisoning when given several pieces of Cheetos.
Symptoms of sodium poisoning include vomiting, diarrhea, swelling, confusion, excessive thirst, and tremors.
Can Cats Digest Hot Cheetos?
Hot Cheetos is pure carbohydrates. Cats will digest carbohydrates up to a given level. Research further states that cats consume close to 55% of proteins and about 45% of fat with a single trace of available carbohydrates.
You will also find that some cat foods will contain up to 40% of carbohydrates, and that will not be a problem for a healthy cat.
Do you know that cats can suffer from diabetes? The presence of high levels of carbohydrates will escalate symptoms shown by cats that suffer from this disease.
Is your cat suffering from diabetes? You can help reduce blood sugar levels by feeding your cat fiber. Research reveals that fiber will slow down or reduces carbohydrates that are present in your cat.
No Health Benefits Of Cats Eating Hot Cheetos
Have you ever taken your time to read the label on a Cheetos wrapper? If so, you will realize that Cheetos are neither recommended for your cats nor have any health benefits.
Your cat's life will not tolerate the high percentage of carbohydrates present in the hot Cheetos.
Hot Cheetos will not offer even a single value to your cat but instead makes things worse and invite more problems in your cat's life.
Thinking About Human Foods That Are Ideal For Cats?
Well, you may be wondering if there are some of the human foods that will be good for your cat. Yes, several human foods will make your cat healthier.
Cats being carnivores, several types of meat will be the right choice. Meat such as chicken, beef, and even turkey will be very good for your cat.
You should also know that eggs and fish will also be better for your cat. The only precaution you need to take is ensuring that you cook these foods before giving them to your cat.
Cats will also eat some types of grains if you cook them. This will make their digestion easier. Do you think about vegetables? Well, cats will eat cucumber, asparagus, and broccoli.
Final Words
Hot Cheetos, when consumed in small amounts, will not have a negative impact on your cat's health. However, they don't offer any nutritional value to your cat and can be a source of health problems if consumed frequently.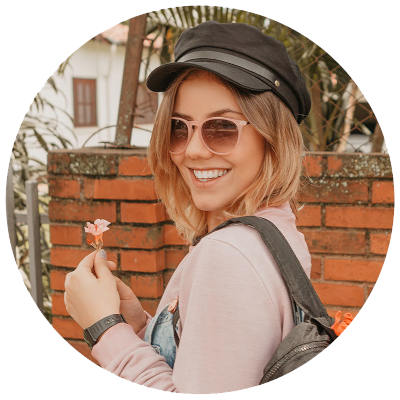 Purrfect n' Pawesome is the brainchild of Amanda, who has been into researching and writing about pets to help other pet parents in nurturing their adorable pets. Currently, she runs Purrfect n' Pawesome along with her team of experienced and dedicated pet experts. Along with being an awesome writer and entrepreneur, Amanda is a cat mom to two innocently spoiled cats, Balanca and Scruffy.
She has been writing about pet care and nurturing and wants to share her readers' experiences, learnings, and knowledge.
Over the years, she had the opportunity to work with various pet owners having multiple breeds, and that exposure gave her experience and the lessons of a lifetime.
Her family, her entire universe revolves around her two cats, who give her endless support and inspiration to move ahead with her objectives in life. Amanda is a live example of a balanced approach to all parenthood questions we all face in life.