We all want the best for our furry friends – the comfiest bed, the safest play area, and the most nutritious meals. While the first two are relatively easy to find and provide, choosing the best cat food can be a struggle.
There are just too many food options available! And let's not get started on which wins over the other – dry or wet food?
We understand the difficulty of choosing the perfect cat food that's filled with the most nutrients and gets you the most out of your money. That's why we've gathered this guide to help you with your furry friend's food shopping!
So, without further ado, let's jump right to it!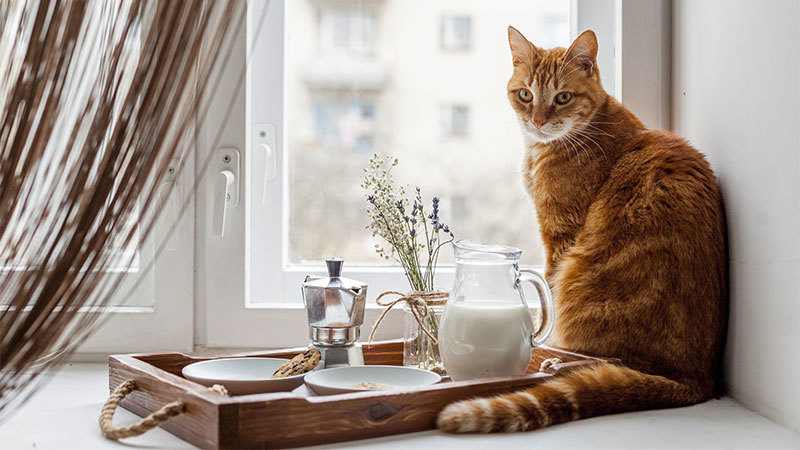 Best Dry Cat Foods Comparison:
What is the best cat food?
There's no definite answer to this question ​- all cat food is created for different life stages, lifestyle, breeds, health conditions. Not to mention the different mix of ingredients brands use to provide proteins, vitamins, and minerals to our felines.
But there are a few brands for dry and wet food types that receive positive feedback from cat parents all over. We've listed the best dry and wet food you'll want to check out before you go shopping for food supplies.
This list is based on the quality of ingredients used, the feedback of other cat owners on how their pet responded to this food, and the reputation and history of the brands.
​
If you're looking for condition-specific foods, check out our other guides here:
The 5 Best Dry Foods For Cats
Blue Buffalo Wilderness
Loaded with nutrients, even in small servings
Has a special formula to provide more vitamins and minerals from dry cat food
Encourages good digestive health
Grain-free
Blue Buffalo's Wilderness dry cat food sources its protein from the first two meat ingredients, deboned chicken and chicken meal. Menhaden fish meal is also included in the ingredients, another good protein source. It's a possible allergen, so make sure you consult your vet about this ingredient. Grain alternatives are also used in the formula, such as peas, tapioca starch, and even contain probiotics making it suitable even for cats with digestive sensitivities.

This product is also formulated with LifeSource Bits, which are kibbles produced exclusively by Blue Buffalo to provide more nutrition to your pet while having fewer fillers. That means your cat can enjoy a whole load of nutrients, even in small servings. If your cat is on a diet, this is an excellent option for you. Cats who've munched on this dry food have also enjoyed shinier, healthier coats and consistent bowel routines (and firm stools!). It's a bit pricier than other dry cat foods in the market, but with its nutrient content, you'll find this an economical choice in the end.
​Orijen Dry Cat & Kitten Food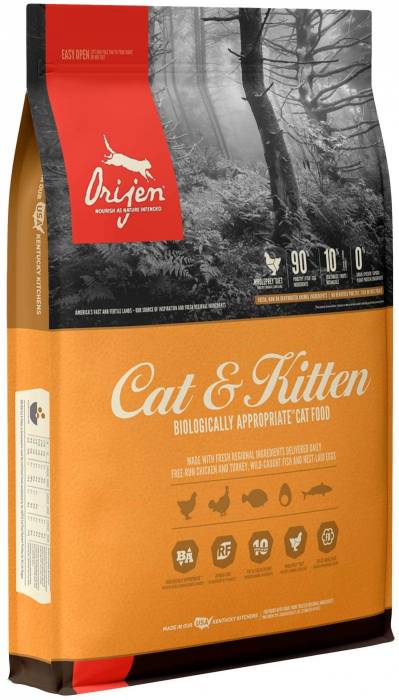 Three rich sources of protein – chicken, turkey, and egg
Good for all life stages
Contains lower carbohydrates than other dry cat food
No artificial ingredients
Orijen Dry Food is an above-average dry cat food containing a handful of sources of protein, fats, and vitamins and minerals.
The sources of protein here come in forms of meat and fishes – chicken, turkey, whole eggs, mackerel, herring, and flounder. If your feline doesn't have a sensitive stomach or any allergy, this is one of the best dry food option for you!
What sets this and other Orijen dry food products from the others apart is that their recipes are made with what Orijen describes as Whole Prey Ratio, a balanced proportion of animal parts that are normally found in a cat's natural prey diet.
Its parent company, Champion Petfood, also insists on preparing their food products in their own kitchen. They never outsource their ingredients, their process of cooking, and even shipping to ensure everything stays in their food safety practices. Talk about commitment!
It may be a bit expensive from other available dry cat food in the market, and they might have reformulated plenty of times recently. Still, Orijen deserves to be on this list since you can't find much dry cat food that is low in carbs and made with a cat's natural prey diet in mind.
Purina Beyond Grain-free Dry Cat Food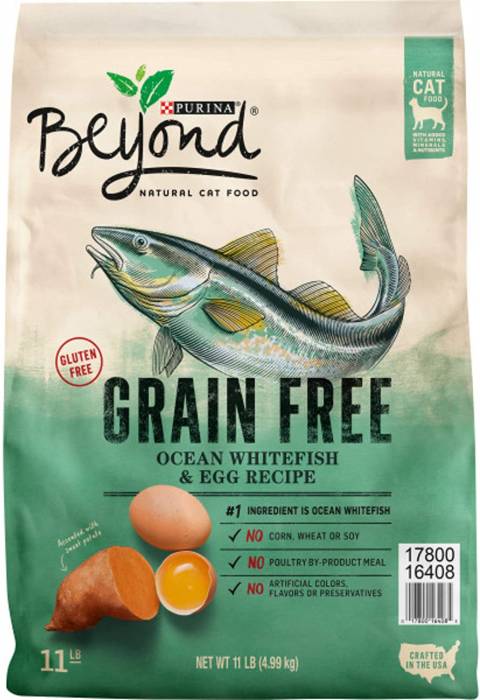 No preservatives and artificial ingredients used
Gluten-free
Provides good sources of proteins and fatty acids
Suited for adult cats
This particular recipe is one of the most well-loved dry cat food recipes in Purina's Beyond cat food variety. The recipe lists ocean whitefish as one of the first ingredients, which is a good and palatable source of protein for cats.

Chicken meal is also listed as one of the top ingredients of the formula. Water is removed from the chicken before cooking to suit the dry nature of kibbles, making it a concentrated protein source.
The recipe also contains dried egg products – a quality protein source, having the highest biological value of all protein sources. Beef fat, a good source of fatty acids, is also a minor ingredient.
No by-products, artificial coloring, and preservatives were used in the formula. Purina also boasts this formula as gluten-free, using pea starch and cassava root flour as binders for their kibbles.
Taste Of The Wild Grain-Free Dry Food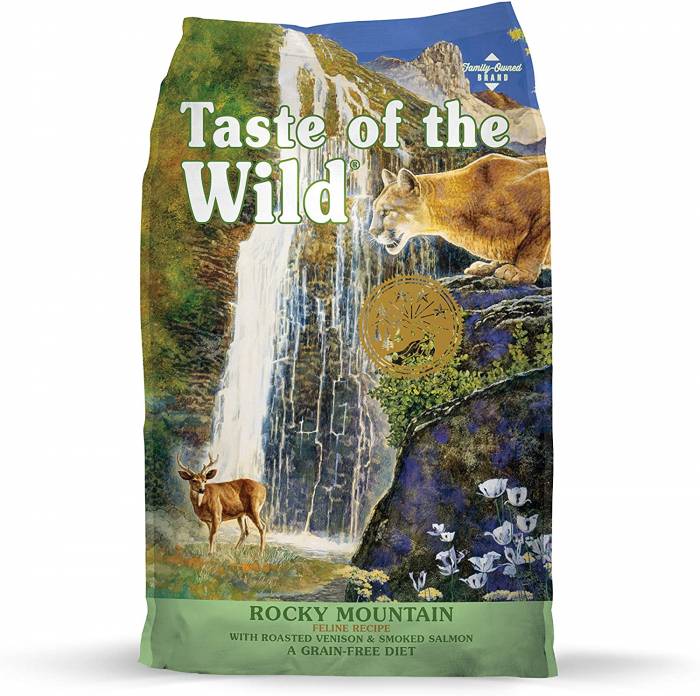 Contains high-quality sources of proteins
Grain-free
Infused with special probiotics for good digestion
More affordable than the other dry kitty food in the market
If you're looking for an affordable, above-the-average dry cat food, Taste of the Wild has got you covered!
They may come a little cheaper than other kibbles available in the market, but the quality of their ingredients isn't compromised.
Protein-loaded chicken meal is the first of the high-quality ingredients Taste of the Wild boasts for this formula. Venison, salmon, and ocean fish meal also joins the list as good sources of protein. It also contains peas and sweet potatoes, which are great energy-boosting ingredients.
Natural antioxidants are present in the form of fruits and vegetables mixed in the recipe, along with dried chicory root as the source of probiotics for cats.
All of Taste of the Wild's dry food is grain-free and boasts meat as their main source of protein.
These products are also made with Viables probiotics, good bacteria blended in the kibbles to promote good digestion for cats.
Drawback? There's too much going on with this food, so some of these might be an allergen for your cat.
Wellness CORE Grain-Free Dry Cat Food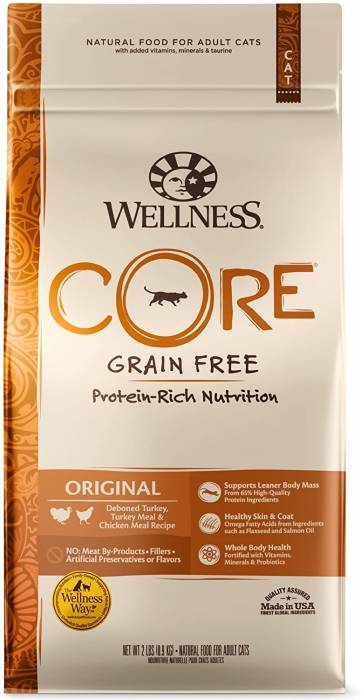 Low carbs, high protein content
Grain-free
No preservatives and fillers
Promotes healthier and shinier coat
Also contains probiotics for digestive health
Wellness CORE stays true to its mission to provide food that caters to their primal hunting days by providing quality sources of protein in their formula.
Deboned chicken and turkey top the ingredients list.
Omega fatty acids are also present in the formula, which helps nurture your cat's coat and make it look shinier and healthier.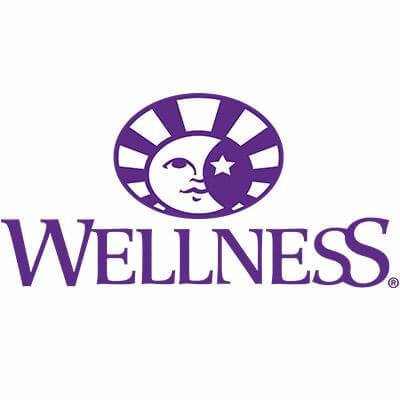 Wellness Core Original also comes in different flavors suited for every life stage, and even have formulas specially made for indoor cats. If your furry friend didn't love the turkey and chicken flavor, other flavors are available.
5 Best Wet Cat Food
Nature's Variety Grain-Free Instinct Cat Food
Promotes shinier, furry coat for your cat
95% made of protein-dense meats
Moisture-rich content
Highly digestible
Suitable for all life stages
Staying true to their name, Nature's Variety aims to provide our feline friends the closest diet to their primitive days in the desert. This is why their ingredients stay as raw and preservative-free as possible.
This particular recipe contains 95% of rabbit meat as the protein source. Other flavors like beef, chicken, duck, lamb, and venison are also available.
Instinct's formula contains omega-3 and omega-6 fatty acids, which promotes stronger muscles, and a healthier and shinier coat. It's also highly digestible, so your cats can enjoy the best nutrients from this wet food and even produce less litter when doing her business!
All available flavors are best formulated for cats of all life stages. If you browse online reviews for this canned cat food, you'll see lots of cat owners sharing how their finicky cats loved this wet food!
Weruva's Cats in The Kitchen Grain
Low-calorie content
Protein-packed with animal meats as sources
Gravy suits even the pickiest eaters
Chicken leads the line of ingredients of this canned food, set with chicken broth and thickeners for the sauce. Guar gum, xanthan gum, and locust bean gum are also present in the ingredients list to create its thick texture.
Fish and sunflower seed oil can also be found in the ingredients, which are good sources of fats for cats.
Weruva manufactures its food in Thailand, the third-largest producer of poultry products in the world, where chickens are raised instead of ethical treatment.
Their beef and lamb ingredients are imported from Australia and New Zealand, and their seafood ingredients fresh from the Pacific Ocean.
It's also worth noting that this variety contains low calories, so you might need to feed larger servings to satiate your cat's recommended calorie intake. It might be quite expensive than other available wet cat food in the market, but you'll surely get the bang for your buck with this one!
Nulo Freestyle Turkey & Chicken Recipe
Contains a variety of animal sources for protein
No artificial ingredients used in the plate
High palatability
Suitable for all life stages
Topping the protein-packed ingredients of this formula are turkey and chicken. Turkey contains 60% moisture, but the moisture dries up after the turkey is cooked.
Fortunately, chicken, another good source of protein, is also available in the ingredients list, making up for the lost protein from the cooked turkey in the recipe.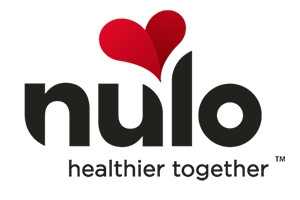 Tuna is also listed as one of the top ingredients of the formula. It's also a good source of protein and moisture, although fish and other seafood ingredients are recommended only in small amounts in cat food.
It also has a smooth, irresistible texture that cats of all life stages seem to love. That, and the broth-based gravy that's highly palatable.
Nulo also boasts their line of superfood ingredients, including cranberries (rich in dietary fiber, Vitamin C, and manganese), kelp, and pumpkin (rich in beta-carotene and dietary fiber). Taurine is also present in this recipe, which completes the reason why this brand deserves a spot on this list!
Tiki Cat Luau Chicken
More-than-average protein, low carbs content
High moisture content
Suitable for all life stages
No preservatives and artificial ingredients
Chicken is the main source of protein for this wet cat food from Tiki Cat. Chicken broth and sunflower seed oil follow the list of the top ingredients.
No grains are present in this recipe, too, making it suitable for cats with sensitive stomachs and allergies. It's also a low carbohydrate food, which is what Tiki Cat's recipes are known for.
Tiki Cat uses the freshest ingredient straight from Thailand's farms and fisheries. They also support the cause to protect marine life and protect dolphins from tuna fishing. When you purchase from Tiki Cat, you're extending your support for marine life, too!
Purina Fancy Feast Medleys
Contains garden veggies and greens for added nutrients and pleasing presentation
Loaded with proteins, vitamins, and minerals
Good choice for finicky cats
Affordable gourmet choice
Chicken is listed as the top ingredient and main protein source in the formula, which is a good and well-loved source of animal-based protein and is deemed safe for all cats of different food preferences.
It's also rich in omega-6 fatty acids; one of the essential fatty acids your cats need to stay healthy.

​As the name of the recipe implies, this wet food is also loaded with vegetables and other greens, including tomato, carrot, and spinach. Tomato is a good source of vitamins, minerals, and dietary fibers. Carrots and spinach are rich in vitamins and minerals, with spinach having additional antioxidant content.
Lastly, taurine is also present in this wet cat food, an essential amino acid that promotes good vision, a healthy heart, and a stronger immune system.
The formula is available in different styles – paté, in sauce, in broth, and gravy.
Choosing The Best Cat Food [Checklist]
It's always a struggle for cat parents to choose the right cat food for their feline friends. There are hundreds of cat food choices out there. Just how can you browse through all these?
3-Step Checklist To Choose The Healthiest Cat Food
If you're in a hurry, just pay attention to these three key nutritional proportions:
High in protein
High in water or moisture content
Low in carbohydrates
If you're struggling to decide between cat food brands and types of cat food while shopping, keep this checklist in mind:
Cats are obligate carnivores, so they don't need a lot of carbs in their diet simply because they aren't able to digest it well. Eating too much grain like soy and rice can and will spike your pet's blood sugar levels. Prolonged intake of carbs will also lead to weight gain.
Consider Your Cat's Age
This is the first important thing you need to consider when choosing the best food for your cat since every life stage of your cat requires different nutritional needs. Doing so also helps narrow down your choices to food that is made specifically for your cat's current age.
Kittens need protein-rich sources from their diet when they wean, ideally two to three times more than what an adult cat requires. If your kitten has her momma cat by her side, she can handle the weaning process. Otherwise, you may need to do the weaning yourself and feed your kitten with formula food for her age.
Evaluate Your Cat's Lifestyle
Your cat's activity level is also an important factor to consider to identify how much calories she should be getting from her food.
A regular adult cat formula may suffice for adult cats if your cat is energetic and loves to engage in calorie-burning activities.
If your cat is a shy, indoor feline, then an indoor formula would be best for her lifestyle. These food are formulated with lower fat and calorie content and ingredients that can help prevent obesity to your cat.
Does Your Cat Suffer From Health Issues?
Health conditions may also affect your cat's dietary needs, so it's essential to keep track of these.
Some cat food companies have been formulating cat food specifically for felines with certain conditions. When you browse for cat food online or on your nearest pet store, you'll notice these food catered to health issues like:
Allergies
Urinary Tract issues
Hairballs
Obesity
It's important to ask your vet about the right cat food to feed your cat for her health issues. Sometimes, your cat may be showing symptoms of a more serious condition.
Scrutinize The Label
Especially the ingredients section.
Trustworthy cat food has complete information on the label that helps pet parents like you decide what's best for your feline pets. When you check the label, check out what's indicated in the ingredients section.
If a food label says it contains a single ingredient, then there should be 95% of that ingredient on the label. The same goes with combined ingredients. For example, if it says trout and salmon, then the label should list 95% trout and salmon in the ingredients section.
The source of protein should be indicated on the label, too. Rather than the generic word "meat," the label should identify if the protein source is beef, turkey, chicken, or lamb. It should be the first ingredient indicated on the list.
You should also check the source of carbohydrates. Some cat food may claim they're grain-free, but they're just using a substitute ingredient for grain. After all, cat food makers themselves said they couldn't make cat food without carbohydrates.
Go For Variety!
If you have fried chicken for the rest of the week, three times a day, wouldn't you get bored of the taste?
The same goes for our cats, too. Not only would that be boring, but that would also mean limiting your cats to more varied sources of protein and other nutrients in her diet.
You also want to avoid food addiction (yes, it's a real thing). There are certain cases when a cat gets addicted to a certain food because it's what she's been fed every time. That's unhealthy, and can be difficult for you in case you need an emergency supply run and your nearest pet store or Amazon runs out of this particular food.
To help you shop for the best variety of cat food, choose products that share almost the same formulas or recipes. For example, you can browse and shop for adult cat canned food with chicken as the main (or one of the main) ingredient/s.
Avoid Super Cheap Cat Food
If a cat food's price is super low and seems too good to be true, chances are, it contains low-quality ingredients and fillers. Formulating a nutritious food requires money to make, so making it cheap means watering down the ingredients used.
If you feed your cat substandard food, she might also develop serious health conditions in the future.
Cheap cat food is commonly made with rendered fat to add more fat content easily, but these additives can be the breeding ground for bacteria and mold!
Not to mention that these additives don't provide the same health benefits as natural fats coming from meats and fish.
Check The Product's Recall History
There are plenty of reasons why cat food is recalled, either by government agencies or by the company itself. Some of the common reasons include discovering potentially harmful bacteria in the food, reports of cats getting sick after eating a certain cat food product, or findings of low content of important ingredients like vitamins and minerals.
You can do a quick search on Google for a cat food's recall history if you're shopping online. If you see a cat food company having numerous recall histories, and if the company hasn't made necessary resolutions to these issues, it's ideal to find an alternative.
Does It Look Appetizing To You?
Don't buy cat food if it doesn't look appetizing to you.
As a golden rule, if it doesn't pass muster, then your feline friend may feel the same too. If you, the human, who's not that picky with your food, didn't like how the food looks or smells, what more of your feline friend that's known as a finicky eater?
If it looks unappetizing, or if you're feeling skeptical of the color or presentation, better move on and browse for other food options.
The Best Cat Food: Dry, Wet, Or Raw?
Each cat food category is not better than the others because they all have their fair share of advantages and drawbacks. The best answer to the question, "which is the best type of cat food?" is simply a mix of all three. Variety is good, and your fluffy friend gets the best sources of nutrients!
To bring more light on the difference between dry, wet, and raw food, let's discuss the advantages and disadvantages of each:
Wet Cat Food
Vets and cat experts recommend feeding your cat with more wet food. Although they're more expensive than dry food, the nutrients your cats get are worth the price.
Cats are not heavy drinkers, a trait they've sustained when they evolved from desert felines to household favorites. The high moisture content of canned food is beneficial to your cats to maintain their recommended daily water intake, even without drinking too much.
Wet cat food also contains more fat and protein than dry food, and fewer carbohydrates, too. However, wet food can easily spoil, so they're not recommended for stocking up your cat food pantry.
Dry Cat Food
Because they're cheaper, plenty of cat parents are sticking with dry food as a huge part of their cat's diet. They can easily stock up on supplies for a longer period, and they can leave a full food bowl for their cats without worrying that the food would spoil.
Dry food is also high in calories, and your cat can get her dose of energy even in just small servings. Munching kibble also helps remove plaque and tartar build-up on your cat's teeth.
However, some are calling out dry cat food for its lack of moisture content. Since cats don't drink much, your pet may suffer from dehydration if you keep her on a dry-food diet. Whenever you're feeding her kibbles, make sure she has a bowl of water by her side.
Cats are also prone to obesity and diabetes when fed with only dry food, because of their high carbohydrate content and the tendency of cat parents to free-feed their cats with kibbles.
Raw Cat Food
Recently, people are gaining interest in feeding their cats with raw food. They argue that a raw diet is a best and closest thing we can provide to cats' diets during their wildlife days. Since they're not processed and fed straight to cats without any added preservatives, cats get the most of the nutrients from this food.
However, vets are warning about a raw diet for cats. Even the American Animal Hospital Association (AAHA) and the Centers for Disease Control and Prevention (CDC) discourage feeding raw meat to your cats! Raw food carries risks of bacteria, harmful organisms, and food-borne diseases. Dry and wet cat food gain an advantage over raw on this situation, since these bacteria and other risks are already destroyed when ingredients are cooked during the production of these two types of cat food.
How To Read A Cat Food Label?
All those ingredients, scientific terms, labels, and other food lingos are enough to make a cat parent feel overwhelmed and alienated. As if choosing which brand is better over the other isn't enough, right?
But worry not!
We'll guide you on how to decode these labels and easily decide what's best for your cat! Decode your food's label in no time by following these steps:
1. Who Is The Food Intended For?
It may sound like common sense, but hey, some pet stores and groceries sometimes mix up cat and dog food. Just to be sure, check if the food is made for CATS.
Once you've double-triple checked that it's cat food, you'll need to check the life stage and lifestyle the cat food is made for. For example, does the label say for kittens, for indoor adult cats, or for diabetic senior cats?
This section's called nutritional adequacy statement, and you'll usually find it in a "[Product Name] is formulated to meet the nutritional levels…" format.
2. Read The Ingredients
The items listed here will help you decide if you have the best sources of protein and other nutrients here and other ingredients your kitty is allergic to.
The first ingredient(s) listed on the label is the main ingredient(s) of the product, so you'll usually find here a kind of meat or poultry. You're not guaranteed to spot them highlighted in all labels, though, since brands are not required to do so.
Notice that the ingredients are listed in decreasing order, with the "heaviest" ingredient at the top of the list. "Heavy" here means the ingredient is fully-packed with moisture.
When a food label says turkey cat food, it means the food's composed mainly of turkey.
If the label says cat food WITH turkey, it means turkey is present in the list, but it's not the key ingredient.
When it says Trout and Salmon Cat Food, it means they're both the main ingredients, but trout makes up the 95% more than the salmon.
3. Look At The Food's Flavor
The flavor won't affect the nutrients your cat can get from the food, but knowing the flavor can help you choose food your cat will love! Those that cite the specific flavor, like beef, instead of the generic word "meat," are preferable.
4. Check Feeding Recommendations
These are guidelines provided by the brand/manufacturer to help pet owners in formulating a feeding schedule and proportion for their feline pets.
However, these are only guidelines, meaning you don't have to follow them necessarily. These guidelines are made with an active cat in mind, so if your cat is the exact opposite, you may want to check with your vet for feeding recommendations.
5. Scan For Product Manufacturer Information
The contact information of the company who made the food is usually listed on the label, so take note of this too. You never know when you have questions in the future, or if you'll need an update when their products are recalled in the future. (Don't fear, it's normal!)
What Ingredients Should You Look For On A Cat Food's Nutrition Label?
Wonder what ingredients make good cat food? Check out these ​ingredients next time you're shopping for cat food:
Protein Source
Turkey
Chicken
Duck liver
Beef
Whitefish
Salmon
Basa
Meat by-products (organs, fatty tissues)
Vitamins And Minerals
B Vitamins
Folic Acid
Vitamin A
Vitamin C
Vitamin E
Magnesium
Calcium
Phosphorus
Zinc
Iron
Carbohydrates
Peas
Sweet potatoes
Potato starch
Rice
Wheat
Barley
Oats
Grains
If your cat does not have a sensitive stomach of any allergy:
Farro
Rice
Quinoa
Brown rice
Barley
What Ingredients Are Bad For Cats?
When scanning a cat food ingredient list, be wary of these ingredients. Some of these are discovered to have caused direct and indirect damage to a cat's health:
Fillers 

– Butylated Hydroxytoluene (BHT), Butylated Hydroxyanisole (BHA), and Ethoxyquin. These preservatives are chemicals added to fat to prolong the shelf life of cat food, but many are unaware of the health risks they carry. BHA, in particular, has been included in the list of Known Carcinogens and Reproductive Toxicants by the California Office of Environmental Health Hazard Assessment. Ethoxyquin, on the other hand, can bring a slew of health issues when consumed or applied to the skin directly. It was even banned as an ingredient in human food!

Food Dyes

– Food dyes are made for human food, not for pets', and we all know that what's good for humans may not be guaranteed safe for our pets. A recent test on cat food had shown that caramel food colors contain 4-methylimidazole (4-MIE), a chemical compound that causes cancer to pets. They're just for added aesthetics anyway, so nothing would change if you buy a cat food without food dye.
Rendered Fat – According to pet stores, when a cat food is labeled premium or gourmet, it means the food's packed with more nutrients and quality ingredients than the cheaper varieties, which promotes good digestibility and healthier nine lives for your cats. They're more expensive than your average cat food staple, so cat parents sometimes buy premium cat food as treats or for special occasions.
Common Buzzwords On Cat Food Labels
When you look at a cat food's label, you'll probably see categories like organic, premium, etc. But what do these words really mean? Do these words make a difference to every cat food available out there?
To make light of these slightly-confusing words, here are some buzzwords you'll commonly see on cat food labels:
Organic

 – This means all ingredients included are 100% organic. The plants and animals used as ingredients were raised without any pesticides or antibiotics. "Made with organic" is also different from just an "organic" label because it means the food's required to have only 70% organic ingredients, not 100%.

​

Natural

​

– The natural label in cat food indicates the ingredients used are derived from animals and plants that have no chemical processes involved. The plants and animals used for the ingredients may have been given pesticides or antibiotics, but the extraction process is all-natural. Additives and food preservatives are not present here, too.
Premium – According to pet stores, when a cat food is labeled premium or gourmet, it means the food's packed with more nutrients and quality ingredients than the cheaper varieties, which promotes good digestion and healthier nine lives for your cats. They're more expensive than your average cat food, so cat parents sometimes buy premium cat food as treats or for special occasions.

Grain-Free

– Grain-free cat food has no grains in its ingredients and uses other alternatives like potatoes. This is suitable for cats who have developed allergies to grains.
Food Digestibility: What Is It And Why Is It Important?
You've probably encountered the term digestibility in plenty of cat food labels, articles, and even in this guide. But what's the importance of this term when considering which cat food to provide for Mr. Whiskers? Here's the explanation for that:
Food digestibility is how you measure the nutrition your cat actually gets from her food, how much nutrients are absorbed by the intestines and into the bloodstream.
To provide more clarity, let's use an example:
Cat Food A claims it contains 30% crude protein and 90% digestible
Cat Food B claims it contains 30% crude protein and 85% digestible
Assuming your cat eats 30 grams of each food, the absorbed protein would be:
Cat Food A: 50g of food x 0.3 x 0.9 = 13.5g of protein absorbed
Cat Food B: 50g of food x 0.3 x 0.85 = 12.75g of protein absorbed
As you can see, both cat foods claim 30% crude protein, but in the end, Cat Food A's nutrients prove to be more digestible than Cat Food B.
Why is digestibility important to check?
Food digestibility is an important factor to consider when shopping for cat food because you want to ensure your cat is getting the best nutrients from the ingredients listed on the cat food. If she just eliminates them from her body, there's no point in all of this!
Are there other ways to check digestibility?
Not everyone has the time to do the math every time. If you want to check if your cat is digesting and absorbing the nutrients from her food, you can check:
The quality of ingredients. Ideally, high-quality ingredients are easier to digest.
Your cat's stool. If she's producing lots of feces, it's a sign that she's not digesting the food properly
Cat Food FAQs
Before this guide comes to a close, here are some cat food FAQs and the answers to each. Read this to help you gain more clarity in the world of feline cuisine!
1. Should I buy food for my cat according to her life stage?
Cats have different nutritional needs for every life stage. For instance, a kitten requires a diet that will give her 2-3 times more energy than an adult cat. They need more protein sources too to encourage muscle growth. As they grow, their body changes ways to absorb and digest nutrients from their meals.
Their lifestyle changes as they age, too. Some cats lose their energetic side as they age, so they may not be engaging in calorie-burning activities anymore. And that could lead to weight gain.
Health condition is a huge factor, too. Like humans, cats become more susceptible to serious health issues like diabetes as they age. In this case, you may need to change your food to formulas for specific conditions.
2. Should I follow the feeding recommendations on the food label?
The feeding recommendation indicated on the label is made with a cat that does regular exercise in mind. If your pet fits the bill, go ahead and follow the recommendation. However, if you have an indoor cat, or if she has health issues, it's best to consult with your vet for a diet plan.
3. Can my cat eat human food?
Yes, you can share some of your human food, like:
Cooked meat
Cooked/canned fish
Some vegetables excluding onions and garlic.
Cooked egg
4. Can cat food spoil?
Like human food on groceries, you're likely to find best by dates on cat food labels. These dates are the manufacturer's estimation of how long the food stays fresh and maintain its nutrients, but it doesn't necessarily mean the expiration date. Canned cat food, in particular, can last for one more year after the expiration date.
But just to be sure, if the cat food is past the best-before date, it's best to ditch them in the trash and buy a new supply. Remember, "when in doubt, throw it out".
5. How much food should I feed my cat?
It depends on your cat's age, lifestyle, health condition, breed, and the food you're giving her. You can either follow the feeding recommendation on the label. We recommend consulting with your vet for a diet plan.
6. How much water does my cat need?
Assuming your cat is ten pounds, her daily water intake should be about 7-9 ounces of water. If you're feeding her wet food, which contains 75+% water, then she's already completing half of her recommended daily water intake. You can just provide a 1/2 or 3/4-full bowl of water with the meal.
If you're feeding her more dry food, which contains only 6 -10% water, you need to provide more water for your cat. It's recommended to simply leave a watering station for your furry pal.
7. Why does my cat eat only from the middle of her bowl?
There isn't a valid explanation about this behavior yet, but veterinarian and author Ingrid King has a convincing theory about this.
According to her, it may be traced to whisker sensitivity. The nerves in the follicles of their whiskers are sensitive and may cause them discomfort and pain when it brushes with a hard surface abruptly. This is called whisker stress.
8. When should I transition my cat from kitten to adult food?
You can start gradually changing your kitten's food when she reaches one year old. Do this for 7-10 days and slowly replace the kitten with an adult cat food per day. For example, on day one, you can feed her 75% kitten food and 25% adult cat food. On the next day, you can ramp up the adult food to 30%. You can check out our best kitten food guide.
"Check the brand and the label."
This should be your mantra on choosing the right cat food.
Remember, each manufacturer has its own way of providing the most nutrients for our feline pets. Choosing what's best comes down to the mix and quality of ingredients they use, and how your pet reacts to the food. 
Has she gotten healthier since you started her this particular food? Does her health condition improve over time? Does she love the taste of the food, or is she leaving her food bowl still full during feeding time?
Of course, when in doubt, don't forget: the vet and the internet are your best friends! Before you go shopping for cat food supplies, take the time to fully digest (pun intended!) this guide!
How about you, what's the best food for your feline?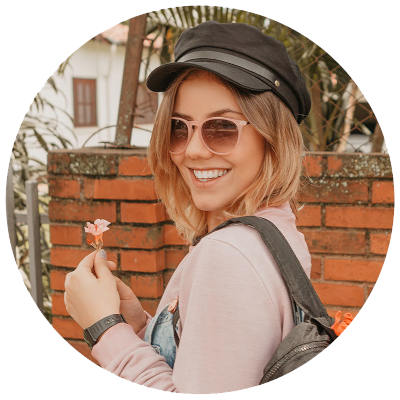 Purrfect n' Pawesome is the brainchild of Amanda, who has been into researching and writing about pets to help other pet parents in nurturing their adorable pets. Currently, she runs Purrfect n' Pawesome along with her team of experienced and dedicated pet experts. Along with being an awesome writer and entrepreneur, Amanda is a cat mom to two innocently spoiled cats, Balanca and Scruffy.
She has been writing about pet care and nurturing and wants to share her readers' experiences, learnings, and knowledge.
Over the years, she had the opportunity to work with various pet owners having multiple breeds, and that exposure gave her experience and the lessons of a lifetime.
Her family, her entire universe revolves around her two cats, who give her endless support and inspiration to move ahead with her objectives in life. Amanda is a live example of a balanced approach to all parenthood questions we all face in life.