Training dummies are one of the best equipment for training dogs. Getting such equipment is the first step to teach your dog how to obey commands and follow directions.
More so, if you have a sporting or a hunting dog, dummies are the definite way to go in the training journey.
If you are more inclined to teach your dog retrieves, you might want to get one of these items because they teach your dog to come to you, to go away from you, and to stop for you.
You also want them to obey commands such as take, run, sit, be still, or bark.
Dummies are essential in all these kinds of training, which makes them excellent tools for skill development for your dog.
Here are some of the best dog training dummies:
Best Overall
Sport Dog Brand Plastic Dummies
What We Liked Most About This Product
Most dummies get damaged easily over a few months or even weeks, depending on the level and frequency of dog training.
However, the most beneficial feature of this product is that it lasts longer than most dummies.
We believe that it is the vinyl plastic material that causes it to last for so long and the design used by the manufacturer.
When you purchase this product, you are, therefore, sure that it will last for long, which is a feature that can be attributed to the rubber knobs on the surface of the dummy.
Product Overview
The Sport Dog brand is one of the best providers of equipment in dog training. Their top products are plastic dog training dummies. If you are thinking of purchasing a dog training dummy, this is one of the brands you might want to choose from.
The Sport Dog brand provides you with a variety of choices, depending on the age of your dog and the type of landscape in which you do your dog training.
Whether you do your training on a green grass field or water, Sport Dog has got you covered.
The most purchased training dummy from Sport Dog is the orange plastic training dummy. It comes in different sizes.
Depending on your puppy's age, Sport Dog provides you with multiple dummies with different sizes from which you can make your choice. It is a dummy designed to train dogs of all ages, whether it is a puppy or an adult dog.
Sport Dog provides these kinds of dummies for dogs of different sizes, including jumbo size, regular size, and puppy size.
So, whether you are starting in puppy training or training regular-sized dogs or large dogs, Sport Dog is the way to go.
Pros:
Durable product- a plastic dummy made of vinyl, ensuring that your dog will not chew on it.
It can be used for multiple types of training because it can float on water.
It can withstand different weather conditions. You can use it to train your dog, whether it is windy, snowing, or raining.
The high rate of survival in both heated and cold temperatures.
Does an exemplary job in training your dog on how to use its nose.
A useful tool for blind retrieves.
You can adjust its weight and rigidity because it contains a valve.
It contains knobs that prevent your dog's mouth from hardening.
The vinyl material used in its design is not too tough, making it easy for the dog to hold.
The vinyl material is BPA-free, which makes it safe for your dog to hold it through the mouth.
Cons:
Your dog cannot see it while training on green grass because it has less optic capability to contrast green and orange colors.
Due to the vinyl material, which is somewhat tough, your dog cannot use it both as a chewing and training tool.
Hard to hold because dogs emit excess saliva while gripping on them.
Does not include an attached throw rope.
Team Real Tree Duck Dog Rubber Training Dummy
What We Liked The Most About This Product
It is always exciting to find a product that comes as an assorted pack with several product types in one kit. The product provides this benefit because when you purchase, you can do multiple kinds of training with your dog. It contains two sets of orange and white dummies.
You can, therefore, use it to train blind retrieves and, at the same time, make the training fun for your dog with the white dummy, which your dog can see easily.
Product Review
The Team Real Tree Duck Dog Rubber Training Dummy is a highly advantageous dummy when one is beginning puppy training.
It is named team because the Real Tree product comes in a four-pack. It has two sets of dummies that are made of rubber and are white and orange colored.
The four dummies are puppy-sized only and contain rubber knobs and valves.
They can help a dog trainer ensure that a puppy has enough retrieval practice, especially when it is unsure of its retrieving techniques.
The rubber makes the dummy smoother, unlike dummies made with plastic, vinyl, or silicone, making it suitable for dog use.
Pros:
Made of rubber, thus easy for your dog to hold.
Easy for your dog to find while using the white dummy since the four-pack contains both white and orange dummies.
Easy to clean because the material is rubber.
It does not hold a lot of dirt.
It floats, thus suitable for hunting training.
Easy to use because it comes with throwing ropes.
Compared to dummies from other brands, it has a brighter coloration, thus effortless for your dog to find, especially for the orange one.
The valve makes the dummy's rigidity and weight adjustable.
Cons:
Because Of The Rubber Material, This Dummy Cannot Absorb The Saliva That Comes From The Dog's Mouth.
It is subject to worn out because of its rubber feel, making it easy for the dog to chew.
The four-pack comes with puppy-sized dummies only, which makes it hard for the owner to train other dogs, such as those of regular sizes.
Sport Dog Brand Canvas Dummies Hunting Dog Training Tool
What We Liked About This Product
The Sport Dog Brand Canvas is incredible. Although it has overwhelming advantages, we most especially liked that we could use it on both land and water.
The fact that makes it exceptional is that despite its heavy material, it can float on water and helps you to aid your dog in mastering hunting skills on both landscapes.
Product Review
When you need versatility in your dog training, the Sport Dog Brand Canvas Dummies Hunting Dog Training Tool should be your ultimate choice.
The dummy is made of canvas, which is a heavy-duty material. It is a weighted dummy, and it is orange in color, which is mostly used for training sporting dogs.
Other than sport dog training, you can use this dummy for training your hunting dog.
It is a training dummy that measures 2.25 "W X 8.5 "L, which is the puppy size.
If you are aspiring to train a regular-sized dog, the size of the dummy that you purchase should measure 2.75 "W X 12 " L.
Pros:
It is orange in color, which makes it an excellent tool for blind training.
You can easily throw this dummy while training your dog because it is weighted.
Due to its weighted feature, it acts as a simulator for the actual weight and game size.
It is versatile, which means that you can use it to train your dog both on water and land, whether it is a hunting dog or a sporting dog.
During retrieval training, dogs can firmly hold on to this dummy because it is designed by canvas, a heavy-duty material.
The dummy's durability feature ensures that the dummy does not tear.
Cons:
It makes retrieval training difficult while training in green grass because dogs cannot differentiate between orange and green.
It can get very dirty while training because of its canvas material.
With this dummy, you cannot train a large-sized dog because it only comes in puppy and regular sizes.
Browning Vinyl Training Dummy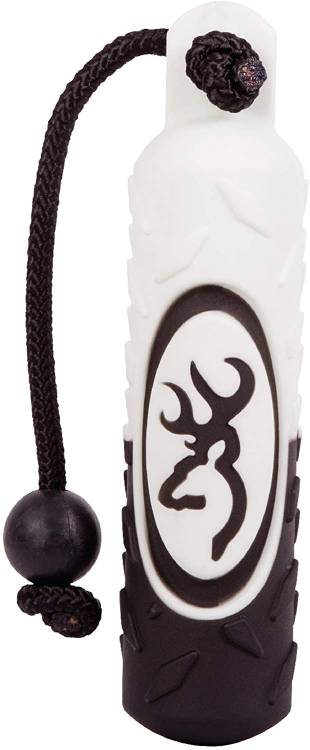 What We Liked About This Product
The best thing about this product is that it is highly durable. Even when the dog chews on it, the dummy can last for a more extended period than other types of dummies.
The material that is used to make the product makes it too rigid to wear and tear. At the same time, gentle on your dog's mouth such that you do not have to worry about the hard mouth.
Product Review
Browning is a brand with an incredible reputation for its outdoor products. Since its start in the 1800s, the brand's dog training products are intended for retrieval.
When you look at this dummy, it is visually pleasing for a dog owner looking to purchase a robust and durable product.
The product is designed with rough vinyl material, which does not leak, and floats on water.
The dummy has both white and black colors and has a ball at the end of the rope, demonstrating creativity in its unique design.
The dummy comes in puppy sizes and jumbo sizes. The puppy-sized dummy measures 10 inches in 2 inches of its width, while the jumbo-sized dummy measures 11 inches in length and 2.5 inches in width.
Pros:
It is from a brand that can be trusted.
During training, it is easy to throw because of the ball at the end of the throw rope, which gives high velocity.
Your dog can contrast it easily because when it comes in both black and white colors while training in both dark and bright colored landscapes.
If your dog sheds too much saliva, it can comfortably hold on to it during retrieval training because the vinyl gives it a rough feel.
Cons:
Cannot be used for the blind training.
It inhibits hard mouths because of the rough texture of the vinyl material.
Avery Heaxabumper Dog Training Dummy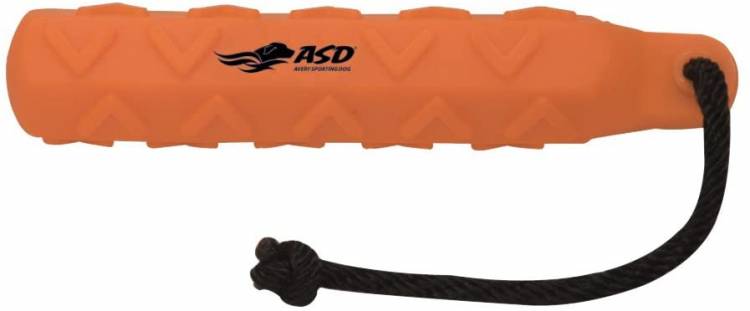 What We Liked The Most About This Product
The product is perfect in ensuring that the dog has a firm grip because of its flattened sides. The dogs that use this product while training has fewer problems with the holding of dummies because of this product.
Other than the flattened sides of this dummy, it also has rubber knobs that have been a great help in the dog firmly holding on to other dummies.
Product Review
The Avery Heaxabumper Dog Training Dummy is an orange dummy that is designed for mark training. Unlike many dummies, it does not have a valve that would make it adjustable.
These kinds of dummies are suitable for both regular training and retrieval training meaning that they kind be used to train all sizes of dogs.
It is a unique dummy because it has six flattened sides and a throw rope that is 10 inches long. It has a rigid feel, and its material prevents it from leaking.
Pros:
Does not leak.
Easy to hold.
It has a firm grip because of the six flat sides.
Prevents the hardening of your dog's mouth.
Prohibits chomping.
It can be used for blind training because it is orange in color.
Suitable for dog conditioning.
Comes with a rope which makes it easy to through during mark training.
Easy to clean.
Cons:
Cannot be seen easily by your dog.
Because it does not have a valve, one cannot adjust it.
The throw rope does not have a ball at the end, which makes it lack velocity while throwing.
Dt Systems Super Pro Series Dog Training Dummy Nylon Large Pack Of 3
What We Liked The Most About This Product
Do you think you know your best dummy? Think again! The SuperPro dog training from DT systems is the perfect dog training dummy yet.
You have to try it, especially if you have a large-sized dog. The best feature of this dummy is that despite its design, it easy to throw because it is weighted.
At times, when you do not have a launcher training, your dog can be a bit problematic because most dummies can be heavy. But with this canvas dummy, you do not have to experience throwing problems.
Product Review
The product has an offering of a value pack of three dummies. These dummies are made of nylon, which is sown with premium quality 1000 denier nylon thread, and are hand fitted.
These weighted dummies are blaze-orange in color and contain solid brass grommets.
The dimensions of the product are 3 x 6 x 11 inches in width, length, and height and around one pound in weight, and it comes with a throw rope.
The product has a scent strip with a long-lasting scent, which is essential during training. Even if it is durable, the scent can be washed off within no time.
Pros:
The product's scent can be washed off easily and quickly.
The dummies are large, which makes them useful for training large-sized dogs.
Because of the sizes, they can easily be seen by your dog when launched onto the ground.
They cannot easily get lost even when training your dog in a green grass field with a thick cover.
Because they come with a throw rope, they are easy for you to handle.
Due to the large size and blaze-orange color of each of the dummies, you do not have to call out your dog while using it because the dog can easily see it.
The material used to make it is quality and of the premium rate.
Cons:
Although they are dazed-green dummies, you might find them hard to use in green grass because most dogs cannot differentiate between orange and green.
Limits you to blind training.
Frequently Asked Questions About Dog Training Dummies
Can I Use Dummies To Train My Companion Dog?
Yes. You can use dummies to teach your companion dog games, such as fetch.
What Are Some Of The Best Hunting Dog Breeds For Training Retrieval Techniques?
The best breeds for hunting dogs to train retrieval techniques are; Gun dogs, Curs, and Feist.
Which Is The Best Dummy To Buy, If I Want To Prevent Hard Mouth For My Dog?
Choose the dummy with rubber knobs. A dog can hold tight to the rubber knots, which gives a firm grip.
Can I Use Dummies For Other Types Of Training?
Yes. Besides hunting training and retrieval training, you can use these dummies for mark training and dog conditioning.
My Dog Sheds Too Much Saliva While Holding A Dummy, Which Makes It Hard To Hold It Firmly. Which Is The Best Dummy For Preventing This?
The Sport Dog canvas dummy is the best for preventing such a problem because the material can absorb liquid, rather than dummies made with plastic or rubber material.
The Sport Canvas Dummy might be hard for your dog to hold because of the lack of rubber knobs, but the canvas material is an exemplary absorbent for saliva.
Summary
In short, the best products for retrieval training are dummies. Although brands such as Browning have been in the industry for long, other brands such as Sport Dog have overcome their product offering with exemplary product designs such as canvas and jumbo-sized dummies.
While most of these dummies are subject to wear and tear, it is imperative to know your dog and how it might react to different types of training.
Also, ensure you identify the kind of training you do, because you might find that the dummy you buy doesn't fit your training needs.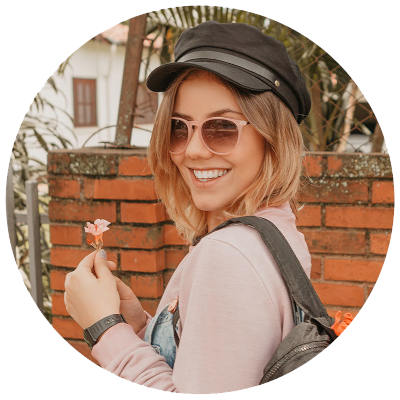 Purrfect n' Pawesome is the brainchild of Amanda, who has been into researching and writing about pets to help other pet parents in nurturing their adorable pets. Currently, she runs Purrfect n' Pawesome along with her team of experienced and dedicated pet experts. Along with being an awesome writer and entrepreneur, Amanda is a cat mom to two innocently spoiled cats, Balanca and Scruffy.
She has been writing about pet care and nurturing and wants to share her readers' experiences, learnings, and knowledge.
Over the years, she had the opportunity to work with various pet owners having multiple breeds, and that exposure gave her experience and the lessons of a lifetime.
Her family, her entire universe revolves around her two cats, who give her endless support and inspiration to move ahead with her objectives in life. Amanda is a live example of a balanced approach to all parenthood questions we all face in life.