Dog muzzles are used to prevent dogs from eating at inappropriate times or simply from biting. There are countless models on the market. We all look for quality materials that are soft, resistant, light, and, of course, durable.
Below, we decided to present to you some of the best dog muzzles for training.
Best Overall
1. Junmo Anti-bite Silicone Basket Dog Muzzle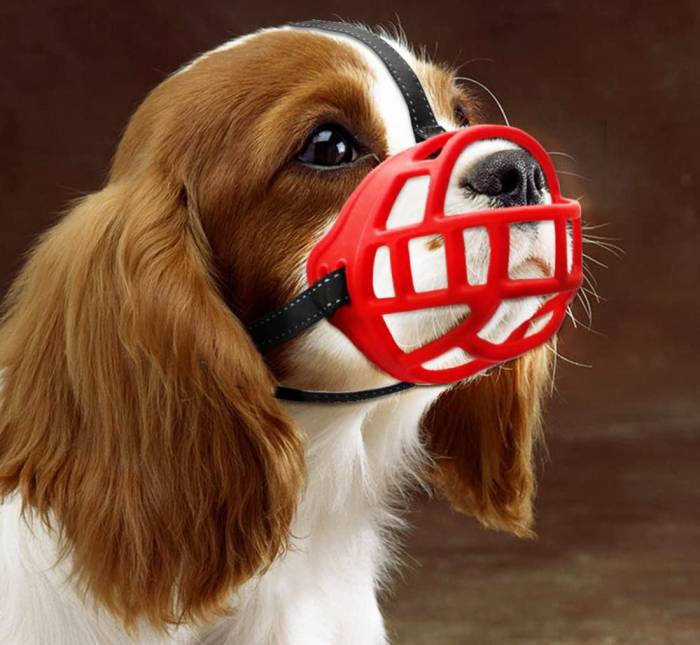 The JUNMO brand offers you a dog muzzle made of high-quality materials such as silicone, making it soft and durable.
This model allows your canine pet to pant freely, drink, and eat.
It is anti-bite, so you can walk it confidently and avoid uncomfortable situations with other pedestrians.
This muzzle offers you a basket with complete coverage in the dog's mouth area so that you can prevent your pet from eating or biting any object that may affect its health.
If you want to acquire the best muzzle of the moment, you must consider every detail available in its structure to confirm that it is suitable for your dog.
Pros:
Material: This muzzle for the dog is made of silicone, soft, and resistant.
Practical: With this muzzle, your canine pet will be able to pant freely, in addition to eating and drinking.
Use: Its use is very safe since we are talking about an anti-bite and anti-bark model.
Design: The basket has full coverage in the dog's mouth area.
Cons:
Measurements: Some users are unhappy to have received a muzzle with very narrow measurements.
2. Goodboy Gentle Dog Muzzle
One has to be careful when choosing and putting on a dog muzzle. Improperly sized dog muzzle or incorrectly fit dog muzzle can injure your pet and lead to complications.
GoodBoy is a leading company that manufactures dog muzzles for every purpose, especially dog training muzzles.
Over the years, the company has mastered the art of manufacturing soft, comfortable, and high-quality dog muzzles regardless of the breed of the dog.
This model of the dog muzzle is one of the top-selling dog muzzles due to its quality material.
It features neoprene padding, which makes the muzzle soft to wear.
It has a connection strap with a collar, which offers excellent support and place a muzzle in a secure place.
Plus, the quality of the buckles is excellent and ensures a great comfort fit.
Pros:
Ease of Operation: The clipping of the muzzle to the collar can be done easily and rather quickly.
Material: The dog muzzle is made using high-quality neoprene material that does not hurt a dog.
Safety: It has a lead attachment location.
Cons:
Size: Sometimes, choosing the right size becomes difficult for this muzzle, but the size guide can help you.
3. Trixie Uttx111 Plastic Dog Muzzle With Snout Nylon Strap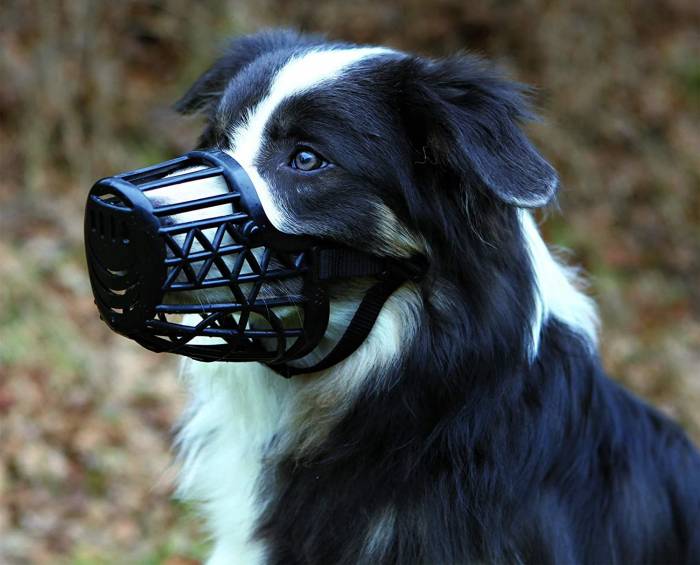 The UTTX111 model, in addition to being one of the cheapest, is made of highly durable materials. Among them, nylon and resistant plastic are also recommended.
The basket is made entirely of plastic and will allow your dog to feel comfortable while using the muzzle since we are talking about a soft and quality material.
The nylon strap available in the product is completely adjustable.
As for the measurements, this Trixie muzzle is available in different sizes, such as the XS, S, SM, M, ML, L, L-XL, and XL.
Therefore, you can choose the one that adapts to the circumference of the muzzle of your dog comfortably.
Trixie offers you the best muzzle at an economical price. Therefore, your dog will be able to enjoy one of the cheapest and quality models.
Pros:
Design: This muzzle offers a comfortable design and available in black.
Materials: During the manufacture of this muzzle, materials such as resistant plastic and nylon have been used.
Sizes: You can find this model available in various sizes from XS to XL.
Adjustment: You can adjust the muzzle comfortably through its nylon strap.
Cons:
Size: Before purchase, you must make sure that the size you need is the one you are about to acquire to avoid inconveniences when using it.
4. CooZero 7 Pcs Anti-biting Barking Pet Muzzles
Dog muzzles are essential tools for training dogs with furry friends who exhibit a range of unwanted behaviors, like biting, barking, pulling, or licking.
Therefore, the dog muzzle is meant to be comfortable for your dog, especially when choosing the right and comfortable one for your dog.
Dog muzzle suit is a multipurpose dog muzzle that prevents the dog from wound licking, eating rocks, poisoned garbage, and preventing the dog from injuries that may arise because of dogfights.
The designs of the anti-muzzle make it easy for the dog owner to release the buckle more easily.
It is also convenient and easy to adjust to the size of your dog. Dog Muzzles Suit is ideal for owners with more than one dog since it comes in 7 pieces.
Pros:
Material: It is made of suitable, soft, and breathable premium nylon, making the muzzles comfortable to wear.
Variety: This Dog Muzzle Suit Set comes in a range of sizes, making it ideal for different doors.
Safety: It is quick and painless to dress your dog safely with this dog muzzle.
Cons:
Infeasible: The dog may have difficulty in breathing if it is left with the muzzle for a long time. Overall, not all dogs require a muzzle for a long time. However, they are still great training tools for puppies and newly adopted dogs with behavioral challenges. Other dogs will need a muzzle whenever they are interacting with new people and animals.
5. JYHY 4334787066 French Dog Muzzle
Among many models available in the market, the JYHY brand has to offer you a quality product specially designed for the use of breeds such as Bulldog, Pug, and Boston Terrier, since its dimensions are 28 to 43 centimeters of adjustment.
Also, we are talking about a French bulldog muzzle. It is made with suitable materials so that your canine pet feels comfortable when wearing it.
The product is made of breathable mesh, while it is entirely made of resistant nylon. It has an adjustable nylon strap through a buckle that is also easy to release and pleasant to the touch for greater comfort, while its design does not leave much to be desired.
As for the breathable mesh that it has, it is equipped with an exquisite edge that considerably prevents it from causing an uncomfortable rubbing with the dog's eyes and nose.
Being able to acquire a good muzzle for the use of your canine pet will depend largely on each one of the details that it has in its structure.
Pros:
Size: This muzzle is designed for Bulldog, Boston Terrier, and Pug dogs due to its adjustable size from 28 to 43 centimeters.
Materials: The muzzle is made with quality materials such as breathable mesh and nylon.
Adjustment: For a comfortable fit, this muzzle has an adjustable strap with an easy release buckle.
Cons:
Design: For some users, the design available on this muzzle is not the best, as it looks like a mask.
Frequently Asked Questions
Which Is Better, Elizabethan Muzzle Or Collar?
Both are used for different purposes. The Elizabethan collar is frusto-conical in shape, fits snugly around the neck, and is used to prevent your pet from removing bandages or even licking the wounds it may have.
The muzzle is mostly used to prevent the dog from eating food without your supervision and that it can bite.
Thus, if you want to train your pet or go for a walk with it, the most appropriate would be using a practical and comfortable muzzle.
Can A Puppy Wear A Muzzle?
The muzzle is generally used to prevent your dog from eating or biting, although it is also used to help him with his daily training.
The product is considered an ideal complement for your pet to be properly educated, and this task is usually carried out since it is a puppy.
This being the case, a muzzle can be used on a puppy comfortably as long as it is the right size.
See Also: Putting A Collar On Your Puppy – Ultimate Guide
How To Make Fabric Muzzle For Dogs?
If you want to make a muzzle of fabric for dogs, you must have on hand the appropriate materials. A thin piece of fabric of the color you want will suffice.
Of course, try to make the fabric soft and pleasant to the touch to provide comfort to your canine pet.
The first thing you should do is take this piece of cloth at each end and then make a knot without tightening, which will be the one where your dog's muzzle will remain.
Then, being located behind the dog, you will have to place the fabric on its muzzle and adjust it not to be removed, but do not press too hard to avoid discomfort.
Now, all that remains is to pass the ends of the rope behind the ears of the canine to adjust the muzzle and ready finally, you will have at your disposal an easy, fast, and comfortable to use fabric muzzle.
What Is The Most Comfortable Muzzle For A Dog?
Among the most common dog muzzles there are cloth muzzles and basket muzzles. Although the cloth ones seem comfortable and safe, they do not allow your pet to carry out different tasks.
In contrast, basket muzzles are designed precisely so that your canine pet can pant, drink, even receive awards for good behavior.
Therefore, they are more comfortable and functional.
When To Muzzle A Dog?
There are different situations in which the use of a muzzle is usually essential. Some of them could be because your canine pet is very aggressive or considered dangerous.
Likewise, the muzzle can be used during some training or assistance to the vet or hairdresser. Some dogs are usually restless when it comes to bathing and grooming; therefore, using the muzzle could prevent aggressive behavior in them.
Finally, during your walks, it would also be essential to use this accessory, especially when your dog has bitten someone previously.
How Does A Muzzle That Allows Drinking Work?
These muzzles work thanks to the design available in the basket perfectly. It has a special opening that allows the dog to drink and pant comfortably.
Therefore, it will only be enough to put its water after the walk or training so that your pet can cool off comfortably.
When Should Dog Wear A Muzzle?
A dog must muzzle first when considered one of the most dangerous breeds, such as Doberman, Pitbull, Rottweiler, Bull Terrier, Neapolitan Mastiff, among others.
You could avoid any incident such as, for example, biting another person or animal.
Is It Safe To Use A Dog Training Muzzle?
During the training of a dog, the use of a muzzle for such action is necessary to prevent your canine pet from biting its handler.
Therefore, this product is safe, although you should always take some precautions such as choosing a comfortable and suitable model and using it for an appropriate time to avoid any inconvenience with your pet.
Dog Muzzles For Training – Buyer's Guide
Muzzle Type
Just as there are countless dog breeds worldwide, a wide variety of unique muzzle models are also available on the market to guarantee your pet comfortable and safe use.
You must decide what type of muzzle you want to use to take your pet for a walk, to the vet or to start training.
Since the most common are those with a metal or plastic basket, there are also fabric ones.
When it comes to your dog, the safest thing is that you want to acquire the best muzzle for him. Therefore, make sure first that you need to use the muzzle on it. From there, you can be clear on what type you require to satisfy your needs.
Material
Just as there are different types of muzzles available on the market, they are made of different materials capable of offering you a long service.
During the comparison of muzzles, first look at the materials that have been used to provide you with quality and resistance taking into account that the most common are those made of soft silicone.
There are also breathable mesh muzzles and nylon or even polyester ones, giving you durability. Also, we cannot forget those chrome metal models, as these do not leave much to be desired.
You must know the breed of your dog to choose the right muzzle in terms of its manufacture. Some dogs are calm and peaceful, so that a rubber muzzle would suit them. While those restless and bad need a much stronger muzzle, such as the metal basket muzzle.
Dimensions
It is also vital that you look at the dimensions that it can offer since these must adapt to the muzzle of your dog so that it can feel comfortable while wearing its Market Stall.
This characteristic also varies according to the type of breed of your dog, since there are those long-snouted canine pets with Neapolitan mastiffs or, on the contrary, with a completely flat face as is the case with Pitbulls.
Regardless of the breed of your dog, the truth is that you would have to acquire a muzzle that adapts to the physiognomy of your pet's face or, otherwise, the use of this product could be very annoying for it, causing awkward moments for both him and you.
Best Dog Muzzles For Training – Conclusion
Muzzles are undoubtedly an appropriate product for dogs during their training, outings in the park, or simply because they are considered dangerous. It should be noted that in the market, there are countless ideal models for each type of breed.
Therefore, if you have already acquired the right one for your dog pet, then it will be time to give it the use it deserves to be able to enjoy it for a long time.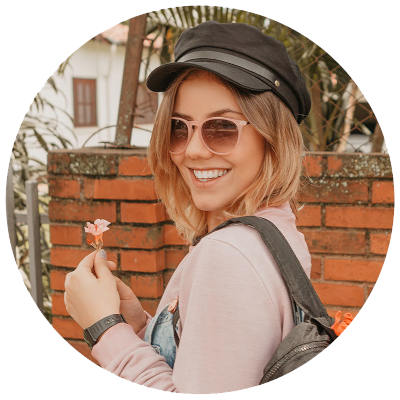 Purrfect n' Pawesome is the brainchild of Amanda, who has been into researching and writing about pets to help other pet parents in nurturing their adorable pets. Currently, she runs Purrfect n' Pawesome along with her team of experienced and dedicated pet experts. Along with being an awesome writer and entrepreneur, Amanda is a cat mom to two innocently spoiled cats, Balanca and Scruffy.
She has been writing about pet care and nurturing and wants to share her readers' experiences, learnings, and knowledge.
Over the years, she had the opportunity to work with various pet owners having multiple breeds, and that exposure gave her experience and the lessons of a lifetime.
Her family, her entire universe revolves around her two cats, who give her endless support and inspiration to move ahead with her objectives in life. Amanda is a live example of a balanced approach to all parenthood questions we all face in life.