Cats require more care than any other pet in your household. Likewise, they are not easily satisfied with simple toys and a walk to the park.
So, what can you do? Bring in the cat playhouses!
Nonetheless, they are probably the only thing in the market that can satisfy your cat's climbing instinct.
So, you need a cat playhouse, okay… But keep in mind that cat playhouses are one of the critical choices you'll get to make to give your cat an exciting corner in your house.
If you don't do this right, not only will you waste your money, but also risk breaking more stuff in your household or getting more scratches on your furniture.
Here are some of the best cat playhouses in the market that you can buy with closed eyes.
Best Overall
Potby 70″ Multi-level Cat Tree Play House
Introduction And Features
Designed and manufactured by POTBY, this durable cat playhouse is a good option if you are looking for a permanent and high climbing activity playhouse for your cat.
With a CARB-certified base plate which thickness is around 0.6″ along with stainless-steel and wood assembly, this playhouse can be the much-needed playhouse to satisfy your cat's curiosity.
The playhouse has around 6 sitting positions at different heights and two compartments for your cat to hide in. It follows an easy step-by-step assembly and comes with scratch-able polls.
If you put some more weight in the base, you will get an even better and more stable assembly. It is recommended to put together the whole thing first, then add some weight in the bottom compartment.
The cat tree-house is very spacious, and it will certainly fit any room. However, POTBY has made sure that each corner and resting place is soft and secure for both you and the cat.
The cat house is around 70 inches tall, which is considerably high and will be attractive to most cats.
Pros:
Easy to use for the cat
Spacious
Durable
Reliable
Excellent Build Quality
Cons:
Scratched Polls should have used a carpet material
User Insights
It is an extremely straightforward item, and there is no advanced science behind its whole arrangement. The application of this cat playhouse can be extended to multiple cats at a time as well.
Although the company renders the product stable enough to meet most scenarios, it can't withstand heavier cats as the base is more light-weighted than it should be.
That may raise some concerns about the cat house, but you can add extra weight in the base of this cat tree house and make it as stable as suitable – That is really not a deal-breaker.
Moreover, the stuff used in its making is harder to clean if your cat decides to use it as a toilet, but it is soft to touch.
Also, it'll be even better to add some extra rope on the scratch-able poll to protect you're your furniture from your cat's claws.
The playhouse also has an easy to enter compartments with foaming inside to make them more comfortable.
The doors of these compartments are also well-sized, and they will fit most cats so your pet won't have any trouble getting in and out of his house.
You should clean the treehouse when necessary and stitch in case your cat tears the bedding. However, it should be respected and used within its limits.
The fabric usually lasts a long time and is relatively dense. Unfortunately, the company has not included any other safety measures to make the treehouse more stable apart from a hefty base-plate.
So, it'll be better if you put the treehouse near a wall to give it extra support.  The fabric is not waterproof, so to protect the soft bedding, make sure you properly clean off any spilled liquids.
The setup process is straightforward, and you are not required to have any tools for its installation; just read the manual and get it done.
Conclusion
All in all, this cat playhouse is recommended for power users that have cats with habitual climbing activities. Especially for those who want to achieve aesthetic looks in their living rooms and provide their cat a comfortable hideout.
It is a beautiful pet playhouse that can be used in many places for several purposes.
Nova Microdermabrasion 53 Inches Multi-level Cat Tree Stand
Introduction And Features
Nova Microdermabrasion provides most of the impressive cat playing goods in the market. The organization has continuously centered on the real troubles and difficulties their items face while in the consumer's hands and modifies its products to overcome the barrier between man and machine.
This fabulous cat tree house is yet another masterpiece from the company that provides many value-added features to its users.
It includes a highly durable frame and is very stable as compared to the former POTBY playhouse. However, this playhouse is a little smaller and has only 53 inches of height.
Nova Microdermabrasion should have a couple more scratch-able polls that can keep the cats off your furniture, but the present amount of scratchers will work for most people.
All-inclusive, these features make Nova Microdermabrasion cat playhouse one of the best options to choose from. Additionally, this is the only size commercially available, so you don't have a variety to choose from.
Pros:
Premium Build
Tough Make
Scratch-able Polls
Soft Surfaces
Rounded Corners
53-inch height
Cons:
Can break if subjected to force
High Potential for Mold Development if kept moisty
User Insights
This cat playhouse is suitable for people with mid-level requirements. Since wooden cat playhouses are a perfect fit when used in living rooms or similar places that ensure withstand-ability and help the cat playhouse reach the full potential of its work.
This cat playhouse is made of hardwood and crafted well enough to deal with an average cat's exploitation even in the worst of condition.
Nonetheless, the cat playhouse can be used indoors and outdoors like balconies; however, you'll need to make a considerable space as the cat playhouse is quite big and needs a proper set-up.
It is a little bit tricky when setting the cat playhouse upon, but once you get the job done, it should last you a lifetime on the off chance that you regard the playhouse in its usage.
Therefore, you should properly clean the cat playhouse to save it from falling apart quite often.
You might need a complete set of manuals provided with the cat playhouse and some extra tools like screwdrivers to set it up.
The wood of this cat playhouse is a tough one, but it swells rapidly if it is kept in a moist environment for extended periods like all the woods.
Therefore, you might need a couple of replacement boards to last a lifetime, OR you could simply take care of water spillage yourself.
You'll have to keep a manual track of everything to be able to troubleshoot, provided you find any issues in its softness or playfulness.
However, the cats must be kittens' size because the platforms are tiny, and the little houses can barely fit a medium-sized cat.
This would work as a tree for kittens, but it's kind of "meh" for adult cats. So, it helps you manage your pet's need as well if you have been dealing with scratchy and comfy-hunter cats for a while.
Conclusion
In the end, Nova Microdermabrasion cat playhouse is a perfect cabin to use for your furballs. The cabin works as well as it should and helps to keep your pet interested and comfy.
Amazonbasics Collapsible Cat House With Bed
Introduction And Features
Manufactured by AmazonBasics, this version of their Collapsible Cathouse series is another reliable cat playhouse that can help you save your couches from your cat and give it its own place to settle.
Unlike wooden cat playhouses, this cat playhouse has a cube-shaped make.
Although wood is preferred, the AmazonBasics' cat playhouse's quality and weight are better than expected. It is very sturdy and comes in three colors; brown, blue, and grey.
You'll need to set up the cat playhouse manually, but it is not a big deal as you'll probably receive it already assembled.
It uses a two-hole play system. It also features two sitting positions that ensure an excellent as well as comfortable experience for your cat.
The housing can handle a 7lb pet easily and is claimed to be long-lived. It does not require any setups, so it is easy to install as well, so no problems in its usage should be expected if you use it carefully.
Pros:
Easy to use
Long-lasting
Simple in design
Sturdy
Comfortable
Cons:
Some more features could be added other than holes
User Insights
This cat playhouse is a delicate one in terms of its side-holes and should be considered for use with a single pet. It is not meant to be used for many cats at a time, but it can provide an excellent experience to a single pet at a time.
AmazonBasics's cat playhouse is a simple cube-shaped home for your pet that provides you the utmost results with excellent value for money.
You can rest assured of the comfort of your cat with this playhouse.
Conclusion
It can be recommended for everyday indoor and outdoor use because of its relatively low price and better comfortability for cats. This barn house from AmazonBasics would do more than just fine for use in the gardens or indoors.
Bewishome Cat Tree Condo Furniture Kitten Activity Tower
Introduction And Features
The tough and premium BEWISHOME Cat playhouse can easily make it to the list of some of the best cat playhouses out there waiting to inhabit your furballs.
Unlike ordinary playhouses, this cat playhouse can be used with several cats instead of just one where normal wooden cat playhouses will not survive a day.
There are several features on this cat playhouse, and each of them can be an outstanding feature to have. Additionally, the tough-build and heavy base features make this cat playhouse good for indoor usage.
It is very stable and can handle multiple adult cats easily. For domestic usage, this cat playhouse can more than suffice and in all types of situations. It has almost 6 sitting and 3 resting positions, including a hanging rest as well.
The cat playhouse is perfect to use for different projects like designing attractive housing for your pets and whatnot.
Pros:
Good Quality
Durable
Well-fitting Design
Cons:
User Insights
BEWISHOME Cat Tree Condo Furniture Kitten Activity Tower is not aimed at homeowners who only want an ordinary wooden-themed cat playhouse.
The establishment of this cat playhouse is somewhat precarious and might require you to have specific tools for proper set-up.
When all set, this cat playhouse can continue satisfying its motivation for quite a while.
The cat playhouse is very efficient in terms of comforting and provides an attractive hideout to cats. It also has a beautiful design that makes it equally appealing to people.
The primary material used in the cat play house's construction is soft PLUSH covering, and there are scratching polls made of SISAL.
While this combination is not much, it's undoubtedly a face-off for your cat's claws and a savior to your furniture.
Along these lines, this cat playhouse can be securely utilized indoors with no dread of ecological debasement. If you include some additional protection, this cat playhouse will be the ideal safe house for winters and summers alike.
Conclusion
All in all, this cat playhouse is recommended to be used for people who want a workable and fancy cat cabin for their playful furballs. The set of features this cat playhouse provides can charm only those who need them in their gardens, balconies, or homes.
Amazonbasics Multi-level Cat Tree With Scratching Posts
Introduction And Features
AmazonBasics Multi-Level Cat Tree with Scratching Posts features a full-fledged wood-based framework and a premium build with extra soft material for added comfort.
This not only provides it with a long-life and extreme durability but also the use of wood increases the overall weight and hence results in a more stable hangout for your cats. The cat tree has four levels, and each level can simultaneously accommodate two cats. Therefore, you can manage more cats and won't need to buy other playhouses.
There is enough scratch poll, but their durability is doubtful since they could have used some harder materials like strings, etc.
While scratching can be quickly done on these polls, the number of polls should have been increased to add stability and weight. However, the present design is not so bad either. This provides it with a long-life and extreme durability, and the use of wood increases the overall weight and, hence, results in a more stable hangout for your cats.
Also, the cat playhouse is made completely scratch-proof with durable scratch polls that ensure your cat's desire to scratch is consumed on them instead of your curtains and furniture.
The cat playhouse looks, and the proper arrangement makes the ambiance even better. The cat playhouse uses a simple set-up process, so specific tools are not required to put it together.
The dimensions of this cat playhouse are quite enough. However, different designs having various sizes are available in the market from the same manufacturer.
The size of AmazonBasics Multi-Level Cat Tree with Scratching Posts enables it to be effectively used for all types of cats.
Pros:
Innovative Design
Larger Area
Scratch Proof
Premium Build
Steady
Cons:
User Insights
The life of this cat playhouse directly depends on how well it is taken care of. If you use dirtiness and abuse the cat playhouse, it will have a hard time lasting you even for a year.
The central theme of this cat playhouse is to be robust while being comfortable, and so is the whole concept of AmazonBasics.
That is why it is beautifully designed compared to other cat playhouses and still powerful enough to accommodate your cats comfortably. Avoid some extra pulling to take it apart and put it together carefully.
In one line, this cat playhouse can be an advanced option for a pet owner who is looking for the following things,
The cat house has a little bit of everything, from resting compartments to high perches.
Instructions are suitable for the installation and have all the information you'll need. Further, all you have to do is use both the instructions and the photo in the Amazon listing only, then you'll be able to get it right.
The assembled tree looks good except for exposed screw heads on one of the rounded platforms, which are not a functional problem but disrupt the pleasing aesthetics.
Conclusion
So, AmazonBasics Multi-Level Cat Tree has a robust design and provides good value to both the owners and the pets.
Ultimately, AmazonBasics can be recommended to elite pet owners who are more biased towards durable cat playhouses that are good looking and comfy at the same time.
Frequently Asked Questions
Do Cats Like Playhouses?
Is that even a question? Cats love playhouses. The enclosed box gives them a sense of security, which makes them more comfortable. Cats are fond of cozy playhouses.
What Size Should Be A Cat Playhouse?
Though there are no hard and fast rules, yet the largest should be 26″ x 26″ x 32″. It is easier for the cats to snuggle and warm up in a smaller space.
Are Cardboards Safe For Playhouses?
Yes, a cardboard playhouse is an excellent option if it's hard and steady. The cat would not get harmed by the cardboard.
How Much Do Cat Houses Cost Usually?
You can get the right playhouse for your cat from Amazon for as little as $50. They come in perfect condition and need to be assembled only.
What To Put In The Cat's Playhouse?
You can put any bedding to make the space comfortable for your cat. The bedding could be a newspaper, cloth, or even straw. It is also advised to place lids on the tote and the cooler.
How To Insulate An Outdoor Cat House?
It is better to use a double container for an outdoor cat playhouse. You can use a piece of insulation beneath the inner container and cover it with another insulation piece, such as Styrofoam.
Do Cats Like Hay Or Straw?
Hay is usually fed to the animal, but cats don't feel comfortable with hay around them as it soaks moisture. Straw, however, acts as one of the best bedding materials for outdoor cat houses, keeping them warm.
Can Paper Be Used As Bedding For Cats?
Paper can also be used as a bedding material for cat shelters. But make sure that it is shredded and not only folded – Cats need to burrow into the paper to keep themselves warm.
What Temperature Is Cold For Cats?
Experts advise not to leave your cats outside when the temperature is below 7 degrees Celsius. That is why it is essential to insulate your cat's playhouse when the cathouse is kept outside.
What Temperature Is Too Hot For Cats?
A cat's body gets overly heated at 45 degrees Celsius, and it develops hyperthermia, which can ultimately lead to a heat stroke.
If the cat house is not insulated, it is better to keep it inside the house with moderate air conditioning.
Can You Make A Cat House Out Of Pallets?
Yes, a cat house can be made of wood pallets too. You just have to find pallets of the size of your choice and make a rectangle out of them.
You can add levels or segments to it, and a playhouse is ready for the cat with little detailing.
How To Keep The Playhouse Warm?
You can either insulate the playhouse or use warming pads. Heaters can also be used to keep your cats warm in the winters.
But make sure to set the temperature optimal for the cat as well. If you set even a little bit too high or too low for the cats, you'll end up taking your cat to the veteran.
Therefore, you must keep the temperature in check.
Do Cats Like Blankets In Cathouses?
Cats like blankets as they help to keep them warm during the winters. Though it depends on how and where the blanket is placed in the cathouse, most cats like blankets in their shelters.
Do Cats Need Lights In The Playhouse?
No, cats do not need lights in the playhouse as they can see in the dark. However, you can add some for your sake or increase the play house's aesthetics.
For How Long Can Straw Be Used?
Straw bales can be used for up to 100 years if they are maintained properly. Though you won't need them for that long, you can keep straw in the cathouse without worry.
However, your cat might not like it since cats are not very comfortable around straws.
Conclusion
Since cats are a real mischief-maker, all they want is to play and scratch.
So, they are often found scratching and spoiling your furniture, carpets, curtains, and probably everything they can get their claws on.
To stop this, you need a playhouse and a couple of toys. Only then will you be able to save your precious beds and chairs from your fur ball's havocs!
To choose a suitable cat playhouse, you should always put forth your needs and filter out the best choices based on your cat's habits.
Likewise, the overhead list will help you get the most out of it.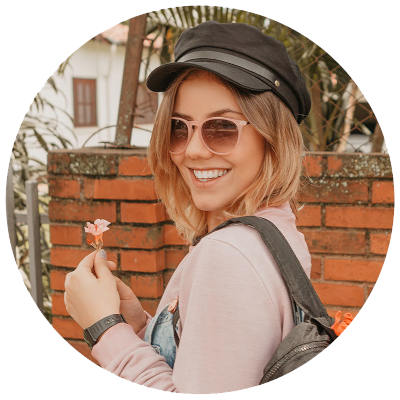 Purrfect n' Pawesome is the brainchild of Amanda, who has been into researching and writing about pets to help other pet parents in nurturing their adorable pets. Currently, she runs Purrfect n' Pawesome along with her team of experienced and dedicated pet experts. Along with being an awesome writer and entrepreneur, Amanda is a cat mom to two innocently spoiled cats, Balanca and Scruffy.
She has been writing about pet care and nurturing and wants to share her readers' experiences, learnings, and knowledge.
Over the years, she had the opportunity to work with various pet owners having multiple breeds, and that exposure gave her experience and the lessons of a lifetime.
Her family, her entire universe revolves around her two cats, who give her endless support and inspiration to move ahead with her objectives in life. Amanda is a live example of a balanced approach to all parenthood questions we all face in life.